H Code Buys Digital Publication for Hispanic Women
Wednesday, June 27, 2018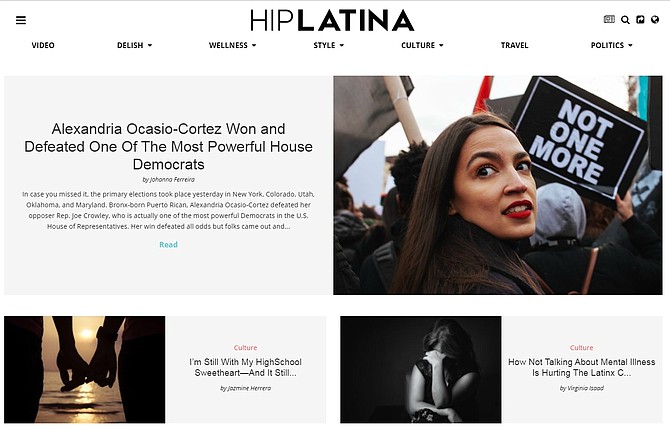 Digital advertising exchange H Code announced June 26 that it acquired HipLatina, a digital lifestyle publication for Hispanic women that claims to reach 4 million consumers per month through its website and social media.
H Code is a three-year-old Santa Monica company that has recently announced an array of partnerships with websites that focus on a Hispanic audience.
These include being the go-between company for digital ads for Peruvian Radio Programas del Peru, and La Presna Grafica in El Salvador.
The HipLatina play, though, is a straight purchase of a website that relies upon online advertising.
"The HipLatina acquisition demonstrates our commitment to expanding our digital-first marketing platform utilizing media, content and social to help brands reach the US Hispanic audience, and allows us to leverage our core capabilities on our partners' behalf to get deeper insights into the Latina category," H Code CEO and founder Parker Morse said in a statement.
Media and entertainment reporter Matthew Blake can be reached at (323)556-8332 or mblake@labusinessjournal.com
For reprint and licensing requests for this article, CLICK HERE.