Women's Council & Awards 2018: Transforming Organizations
Custom Content by the Los Angeles Business Journal
Thursday, June 14, 2018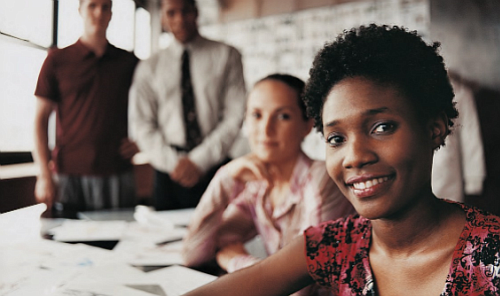 During times of uncertainty most businesses tend to focus on getting the company back on track, and they forget the most important part of the business: their employees and their foundation. Many years ago, after speaking at a CEO conference in Chicago, the CEO of a large organization asked how he could save the top 25% of his clients while merging two companies. I asked: "What are you doing for your employees?" Instead of answering the question, the CEO repeated the question: "I really want to save my TOP 25% most profitable clients." I then asked how long his employees had been working for his company. When he mentioned the tenure, I asked the same question, this time in a different format: "What are you doing for the people who have been taking care of your top 25% most profitable clients? Those who get invited to your client's homes for weddings, birthdays, and who get all the presents during the Holidays? His jaw dropped as he said: "Oh boy! I've got this all wrong!" Whether you have just purchased a new business, expanded your existing business, taken on a new assignment to lead an organization, or just want to create a fresh start with an organization you are currently leading, the following steps will allow you to begin a paradigm shift in your organization, that will take it, and you, to new heights:
GET CLEAR ON COMMON VALUES
The first step in creating the foundation for change is establishing common values across the organization. Sometimes we take for granted that our team knows what we as an organization value most. It is good to check directly with the team to make sure what we have communicated, is understood at every level of the organization. What is valued most ‒ by the leaders as well as the employees? One way to know for sure, is to simply ask. Go out and ask your people what they believe is most important to their management. If what they say is not aligned with what you know, there is a disconnect and you must begin the process of alignment right away. This can be done through every communication channel: voicemail, conference calls, memorandums, presentations, tag lines on emails, and agendas for every meeting. Values are like the credo that your company lives by. They must be posted and visible around the company, and people should internalize them. When tough decisions need to be made, they will be measured against those values.
For reprint and licensing requests for this article, CLICK HERE.
Prev Next