Women's Summit 2017 Nominees: Wedding Season is Also Prenup Season
Custom Content by the Los Angeles Business Journal
Tuesday, February 27, 2018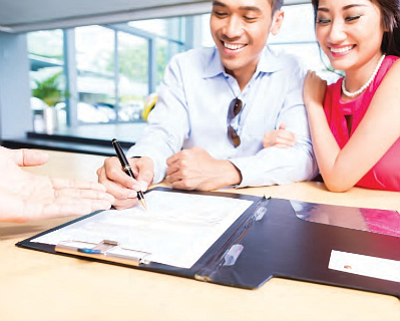 As the summer-into-fall wedding season approaches, so does "prenup season." Often, the mere mention of a prenuptial agreement ("prenup") makes people uncomfortable, as if these documents and the discussions they prompt constitute a wholly unromantic anticipation of ultimate failure – even before the couple share their first dance.
In reality, prenups are necessary for anyone who already has children, and/or has assets they want to preserve as their own separate property as of the date of their marriage, or expects to receive significant assets during the marriage from services already rendered (in part or in whole), from an investment previously made, or from a bequest, gift, or inheritance. High-net- worth individuals need to protect their financial interests before marriage. A carefully considered, well crafted prenup is an insurance policy of sorts, should the marriage not work out as everyone hopes.
Here are some scenarios we see frequently in our practice that indicate the vital importance of a prenup:
• When an individual has children from a prior marriage, to ensure that they are taken care of in the event of divorce or death during a subsequent marriage;
• When an individual's family has substantial wealth, to ensure that separate funds used during the marriage to purchase a home, vacation property, fine art, or other valuable assets remain their separate property (unless there is a written intention to gift it to the marital estate/community property).
How does a prenup effect estate plans? A last Will and Testament can be changed until a person is no longer competent to make decisions or he or she dies. Prenups are contracts in which parties oftentimes obligate themselves to die with a last Will and Testament in place which makes provision for the surviving spouse. With such a prenup in place, a non-monied spouse never has to worry if he or she will be protected upon the death of the other spouse. It is commonplace to have a prenup with a provision which creates a trust paying income for life (and thus ensuring the surviving, less-monied spouse lives a comfortable lifestyle) while principal is preserved for and passes to the deceased spouse's children or grandchildren upon the death of the surviving spouse. It is also commonplace to have a prenup which provides a life estate in the marital home or makes specific bequests of assets or a sum certain or provides for life insurance benefits which protects a surviving spouse.
For reprint and licensing requests for this article, CLICK HERE.
Prev Next