Nostalgia on Menu
Eateries based on one-time TV, cinema hits on the way
Friday, February 9, 2018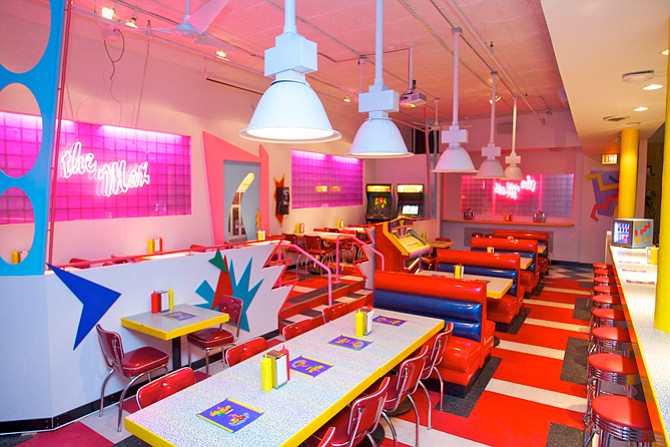 The potential to tap into the appetite of a built-in fan base has restaurateurs striking deals for film- and television-themed offerings.
The trend typically involves temporary, pop-up offerings, and it didn't start here.
In May, a restaurant recreating the diner from the 1990s-era TV sitcom "Saved by the Bell" is slated to open in Hollywood.
The Saved by the Bell concept got off to a hot start in Chicago, where it recently concluded a nine-month run. It goes by Saved by the Max, a reference to the diner that figured prominently in the show.
The eatery will be in a 5,600-square-foot space in the Hollywood Gateway shopping center, with a two-year lease in hand.
Saved by the Max will have company in the L.A. market.
The Scum & Villainy Cantina, a pop-up bar on Hollywood Boulevard inspired by the famous bar scenes in the "Star Wars" movie series, was so successful that its owners have extended its two-month run indefinitely.
An "Austin Powers" bar is expected to debut in Glendale next month. It's the latest movie-themed bar by East Coast restaurateur Zach Neil. He also has obtained licenses to Quentin Tarantino hits "Kill Bill" and "Pulp Fiction" and plans to open other restaurants based on those films.
Neil already has opened several movie-themed bars in Los Angeles and in a handful of other cities through his company New Gold Empire.
Built-in audience
Fans of movies and TV shows have already created a strong market for movie or TV series memorabilia, conventions, costumes and other items.
That means there's a built-in audience for the restaurants as the next phase, and one of the reasons for their success, said restaurateur J.C. Reifenberg.
He made enough money – more than $800,000 – from pre-selling tickets to help fund opening the Scum & Villainy Cantina last year. Fans paid $50 to $75 for two hours in the bar and two cocktails.

"Being such a 'Star Wars' and sci-fi geek, I know that no matter what convention you go to, you have twice the amount of fun and build all the memories at the bar after the convention," Reifenberg said. "These types of people are used to waiting in line; it's where you meet new friends."
The popularity of such venues also stems, in part, from the demand for unique experiences in retail and restaurants, said Gabe Kadosh, vice president of retail services at Colliers International.
Prev Next