Parade Payday
Rose Parade participants get bang for buck
Friday, December 21, 2018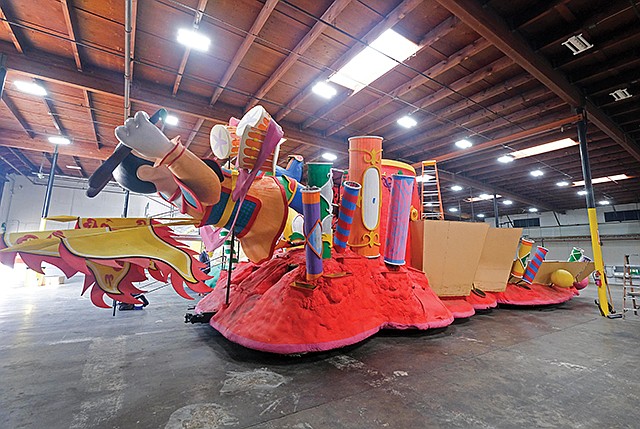 Pasadena Tournament of Roses Chief Executive David Eads, a native Midwesterner, laughed as he admitted to being one of many who can trace their desire to move to Southern California to watching the Rose Parade on TV as a kid.
"I watched the Rose Parade and the Rose Bowl game in the cold and the snow, and got the idea that would be a really cool place to live," the Kansas native said.
Eads said the annual parade was launched in 1890 in part as a promotion to draw people to Southern California. A University of Michigan vs. Stanford University matchup launched the Rose Bowl New Year's Day game tradition not too long after, in 1902. Both exposed visitors to the investment opportunities of the region.
But that was before television. Now, the Rose Parade is more than a relocation call to Midwesterners with cold toes. Eads said the parade gives the event's corporate partners and float presenters a massive exposure to a global TV audience.
In 2018, an estimated 44 million individuals worldwide watched the usually sun-drenched parade via seven broadcast outlets: ABC, Hallmark Channel, HGTV, KTLA (Channel 5), NBC, RFD-TV and Univision, according to Nielsen Media Research Inc. The Tournament of Roses organization reported that KTLA alone drew 1.8 million households to view the parade.
Local companies with floats include Farmers Group Inc., based in Woodland Hills; Universal Pictures, based in Universal City; Glendale's Dreamworks Animation; Dole Packaged Foods, headquartered in Westlake Village and Monrovia-based Trader Joe's Co., among other California companies.
The parade's viewership outpaces the football game it precedes: 28.3 million people watched 2018's Oklahoma-Georgia Rose Bowl game, according to Nielsen's research.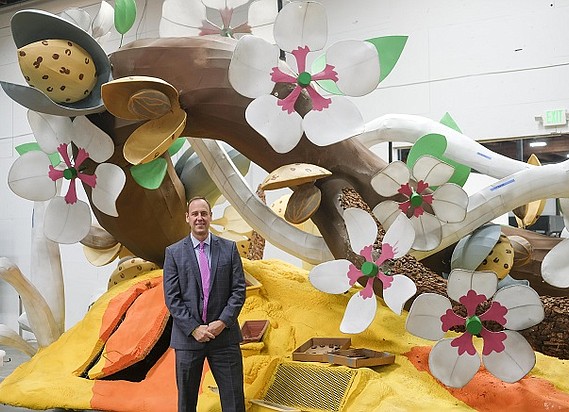 To put parade numbers in perspective, again according to Nielsen's, 2018's Super Bowl LII broadcast drew 103.4 million viewers, and network TV's most-watched drama series, CBS procedural "NCIS" averaged 16.7 million viewers per episode in 2018.
Eads said there are two different entry fee schedules for corporate vs. nonprofit floats. Corporate-sponsored floats average a $17,000 entry fee, and nonprofit fees usually land somewhere between $5,000 and $10,000, he said. The costs of float construction can range from $250,000 to more than $500,000.
Still, that price for about two hours of exposure on the parade route could be seen as a bargain when compared to a reported $135,000 per 30-second spot on "NCIS," or more than $285,000 for 30 seconds on a top-rated network comedy like CBS' "The Big Bang Theory."
For reprint and licensing requests for this article, CLICK HERE.
Prev Next