Industry Vets Plan IPO for Uranium Venture
UTC plans public offering in early 2019; cites rising global demand for metal
Friday, December 21, 2018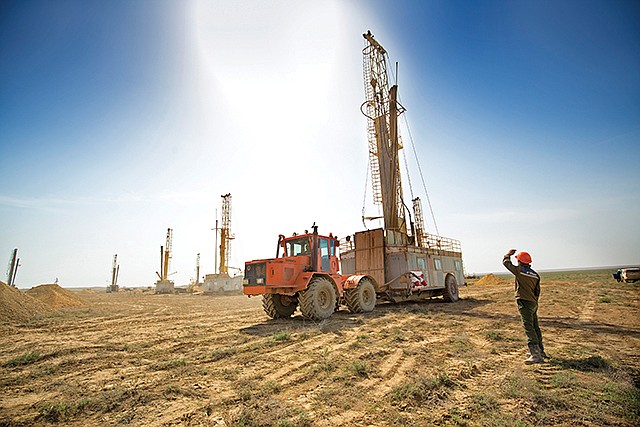 El Segundo-based Uranium Trading Corp. plans to raise $50 million from an initial public offering, hoping to seize on a global resurgence in uranium prices.
The price range of the shares to be offered is currently expected to be between $10 and $12 per share, according to a prospectus filed with the U.S. Securities and Exchange Commission. The company has applied to list its shares on the New York Stock Exchange under the symbol UTC.
The company has granted the underwriters a 30-day option to buy up to 15 percent of additional shares of stock. Santa Monica-based investment banking company B. Riley FBR Inc. is acting as underwriter.
A spokesman said the company's stock likely won't be priced and begin trading until early next year.
Uranium Trading, which wants to sell 375,000 shares, was formed to provide investment opportunities in the civilian uranium market.
The company's proposition is relatively simple: It sees uranium as an undervalued commodity that will see increased demand in the future. Uranium Trading also plans to purchase uranium with the money it raises in the offering and focus on trading the metal with brokers, utilities and other parties that use the commodity.
Uranium prices have jumped on the metals spot market by 40 percent since April, to nearly a two-year high following an overdue reduction in supply, said Jonathan Hinze, president of UxC, a Roswell, Ga.-based market research and analysis company focused on the nuclear industry.
The metal's price closed last week at $28.50 per pound, according to UxC, which also operates as a quasi metal exchange.
Prices fell early last year due to oversupply, according to Hinze, but rose to $29.10 – a high for the year – at the end of November. The price jump was related to major cuts in uranium mining at Cameco Corp.'s McArthur River and Key Lake milling operations in northern Saskatchewan, Canada, and Inkai Operation in the Republic of Kazakhstan.
Cameco, which is based in Saskatoon, Saskatchewan, is the world's second largest producer of uranium, according to the company's website. It produced 24 million pounds of uranium in 2017.
Another reason for the upward movement in uranium prices is attributed to a new market player, Yellow Cake, which went public in 2018. The U.K.-based firm purchased large volumes of uranium and began stockpiling the metal.
"Hedge funds then entered the market, betting on prices going up. The commodity is ripe for an upside," said Hinze, who pointed to burgeoning growth for uranium fuel for nuclear reactors in China, South Korea, India and Saudi Arabia.
For reprint and licensing requests for this article, CLICK HERE.
Prev Next