Spotlight on Education: Nailing that Business School Application Essay
Custom Content by the Los Angeles Business Journal
Monday, December 3, 2018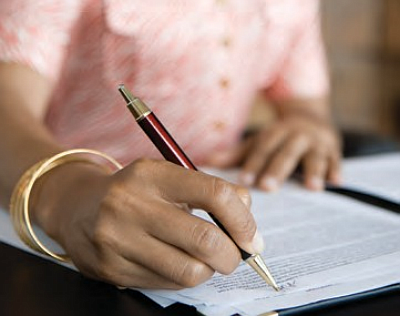 Business school students face a uniquely difficult challenge, because most programs require a series of essays rather than a single, comprehensive personal statement. This fact alone should indicate the importance that business schools place on your written responses. Here are some business school essay writing tips:
1. Don't Use Company Jargon.
As a prospective business student, you have probably spent the past few years in a corporate environment with its own in-house terminology. Remember that you are writing for a reader who hasn'tattended your company's meetings or contributed to its products. You should certainly describe various aspects of your professional life--your leadership skills, your career trajectory, your triumph in the face of obstacles, and so on--but do so in language that is as accessible to your reader as it is to you. Imagine that you are composing a document for a customer who must decide whether to buy a particular product: you.
2. Don't Bore the Reader. Do Be Interesting.
Admissions officers have to read hundreds of essays, and they must often skim. Abstract rumination has no place in an application essay. Admissions officers aren't looking for a new way to view the world; they're looking for a new way to view you, the applicant. The best way to grip your reader is to begin the essay with a captivating snapshot. Notice how the blunt, jarring "after" sentence creates intrigue and keeps the reader's interest.
3. Do Use Personal Detail. Show, Don't Tell!
Good essays are concrete and grounded in personal detail. They do not merely assert "I learned my lesson" or that "these lessons are useful both on and off the field." They show it through personal detail. "Show, don't tell" means that if you want to relate a personal quality, do so through your experiences without merely asserting it.
4. Do Be Concise. Don't Be Wordy.
Wordiness not only takes up valuable space, but also confuses the important ideas you're trying to convey. Short sentences are more forceful because they are direct and to the point. Certain phrases, such as "the fact that," are usually unnecessary. Notice how the revised version focuses on active verbs rather than forms of "to be" and adverbs and adjectives.
5. Do Address Your Weaknesses.Don't Dwell on Them.
At some point on your application, you will have an opportunity to explain deficiencies in your record, and you should take advantage of it. Be sure to explain them adequately: "I partied too much to do well on tests" will not help your application. The best tactic is to spin the negatives into positives by stressing your attempts to improve; for example, mention your poor first-quarter grades briefly, then describe what you did to bring them up.
For reprint and licensing requests for this article, CLICK HERE.
Prev Next