Who's Who in Real Estate
Q&As: Some of the top players in local industrial real estate talk deals, state of the market, challenges and what's next.
Friday, August 31, 2018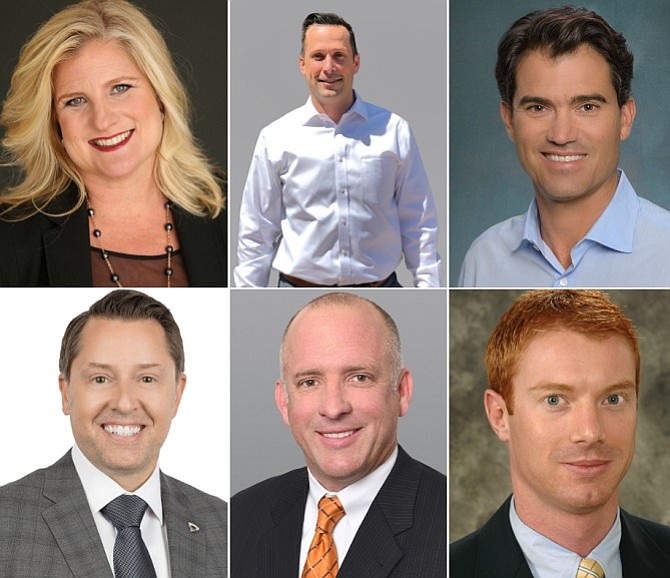 The recent transformation of retail is the result of a steadily growing economy and population base who are demanding more products, from industries like construction, food and beverage to household items, all of which are on the rise.

Thriving small business owners have also played a substantial role in the increased use of warehouse and distribution space.
What brought you to the Downey Industrial Center project/deal?
Our team has been involved with the Downey project for over 20 years, directly overseeing both the day to day property management and leasing. After a thorough review of various factors, the ownership - many who were nearing retirement – felt it was time to take advantage of current market conditions and sell the asset.
RUSTY SMITH and STEVE BOHANNON
Titles: Senior Directors
Company: Cushman & Wakefield
Project: The sale of Bridge Point South Bay, a 512,000-square-foot new building at 20333 Normandie Ave. near Torrance, to a Morgan Stanley Group Inc. real estate fund. Nordstrom Inc. leased the entire building.
What brought you to the 20333 Normandie Ave. project?
Smith:
We put together a great team of brokers, our amazing in-house marketing staff led by Erin Bruner designed a great marketing plan to sell the facility, and we won the assignment. Bridge Development did a fantastic job on the building; nearing the end of the construction Morgan Stanley purchased the building and we were able to secure a great, long-term tenant just prior to the building construction being finalized.
How long is this latest real estate boom expected to last?
Smith:
All signs are pointing to continued growth in this cycle and especially in our market.
Bohannon:
It appears as if we have a solid 12-18 months left in this cycle. I won't be surprised if it lasts another six months or 36 months.
How would you characterize the difference between the local industrial real estate market before and after the Great Recession?
Smith:
Clients that we work with do more diligence prior to leasing a new facility, confirming cost like drayage, labor and taxes. As the market was recovering we saw many tenants also have a flight to quality (moving from a Class "B" buildings to a Class "A") for virtually the same price they were paying for lesser quality. This also allowed for tenants to get more efficient for cost savings. Now that we are further in the cycle and there are less available options, tenants are looking for other ways to cut costs.
Bohannon:
I considered the pre-Great Recession a very hyper market. We were experiencing pricing thresholds on lease rates, sale prices, land prices that we had never seen. Now, we have blown past previous record highs into uncharted territory. We are pre-recession pricing on steroids.
For reprint and licensing requests for this article, CLICK HERE.
Prev Next