Reduce Barriers to Growth: Three Reasons Tech Companies Should Conduct Audits Early
Custom Content from the Los Angeles Business Journal
Tuesday, August 28, 2018

Identify Lagging Problems
An audit can also unearth issues in the business that can create problems in the future.
One area that often arises for emerging technology companies is a messy capitalization (cap) table. Often tech start-ups receive funding which they aren't sure how to value and report. Through the review of subscription, warrant, option, and other such documents, auditors can assist management in evaluating the completeness of the cap table and the proper recognition of equity-based transactions in accordance with GAAP. Having an accurate cap table provides management with the confidence to present it to and discuss it with their investors and also can create confidence in a new investor seeking to fund the company.
Also, an audit could identify changes in revenue recognition from management's internal records, that may impact valuation models and risks to an investor. With changing revenue recognition criteria on the horizon—effective for most private companies on January 1, 2019—the timing of how a tech company recognizes revenue from customer contracts could change significantly from current models. Having a business advisor on the company's side is imperative to a smooth transaction.
Improve Your Business Outcomes
Conducting a financial audit isn't the same thing as filing a tax return.
An experienced auditor can uncover what the company is doing in terms of financial results regarding booking and recognizing revenue or accounting for complex cap table transactions. While audits are historical in nature, they also provide future-focused benefits in the form of process and control improvements, which may allow management to manage the business more efficiently and effectively. Improving process and internal controls can help a company improve the reliability of financial statements and stakeholder confidence.

Next Steps
Audits aren't for every company. But for growth companies planning to look fundamentally different three-to-five years down the road, or actively looking for long-term, large-scale financial partners, getting started on an audit early can attract the right investors, reduce risk, and position the company for strong negotiations and better valuations.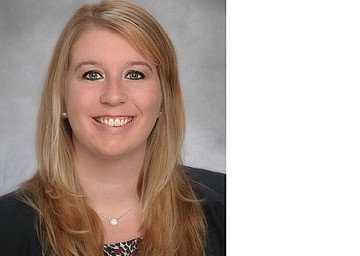 Cheryl Teeter-Balin, a CPA with Moss Adams, has practiced public accounting since 2003. She has extensive experience in providing accounting and advisory services to both publicly traded and privately owned companies in the technology, manufacturing, and consumer products industries as well as not-for-profit and higher education clients. She can be reached at (310) 481-1220 or cheryl.teeterbalin@mossadams.com.
Assurance, tax, and consulting offered through Moss Adams LLP. Investment advisory services offered through Moss Adams Wealth Advisors LLC. Investment banking offered through Moss Adams Capital LLC.
For reprint and licensing requests for this article, CLICK HERE.
Prev Next