Kumana Brings Avocado Sauce to Own Backyard
Downtown-based company adds local grocers on heels of debut in NorCal, Oregon
Friday, August 24, 2018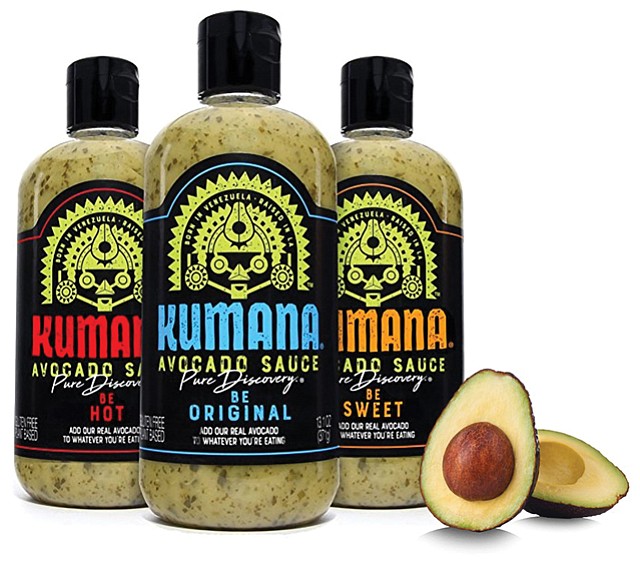 The businesswomen said they often define leadership in non-traditional or "non-corporate" ways. Alba, who also is an actress, said that in the entertainment field she sometimes "dulled down" her smarts in order to be successful.

Honest Co. received a $200 million minority investment in June from Greenwich, Conn-based private equity firm L Catterton after facing lawsuits, product recalls and the departure of co-founder and former Chief Executive Brian Lee. The company also backed away from a planned initial public offering, and multinational consumer-products conglomerate Unilever reportedly nixed an acquisition bid in 2016, choosing to purchase Honest Co.'s competitor Seventh Generation Inc.
Simply Inc. Conference
West Hollywood-based Simply Inc., a fashion and beauty event company, held its annual Simply L.A. conference on August 11.
More than 300 people gathered at the Americana at Brand outdoor mall in Glendale to network, attend workshops, panels and hear from brands about best digital media strategies, best practices for social media influencers, ideas for retail pop-ups and new beauty products.

Simply was founded in 2012 by Sarah Boyd, whose background in fashion PR led her to launch the company. It was acquired in May 2017 by New York-based Nylon Media Inc., a multimedia company, for an undisclosed amount.
"I started Simply to help connect people in the field by throwing events and it's grown into something so much more seven years later," Boyd told the Business Journal after concluding an interview on stage with Shadowhunters actress Emeraude Toubia.
Boyd declined to provide revenue numbers but gave an estimate saying, "We are definitely making a million dollars a year now."
Her company connects consumers with stylists, bloggers, editors and influencers with potential employers, companies, and brands.
The conferences the company throws occur three to four times a year start with packages ranging from $250 to $500 per person. The company also partners with shopping malls to provide workshops once a month.
"This is everything I hoped for our events to be, creating actual connections that can result in furthering the careers of so many young women," Boyd said.
Staff reporter Shwanika Narayan can be reached at snarayan@labusinessjournal.com or (323) 556-8351.
Prev Next