County Seizes 4.2-Acre Lot in South L.A., Mixed-Use Project Planned
Friday, April 27, 2018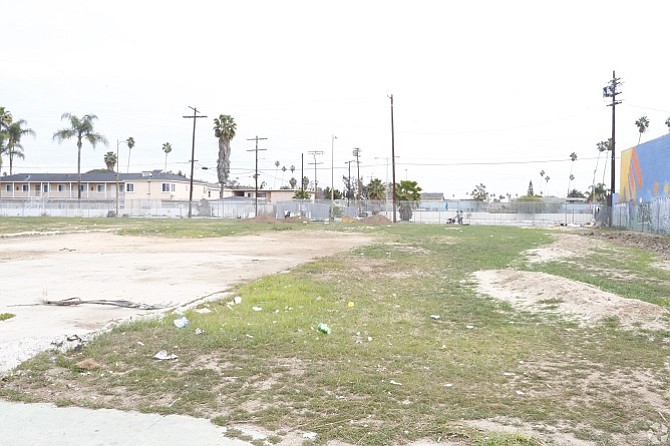 Los Angeles County has won court approval for its effort to seize a blighted 4.2-acre lot at Vermont and Manchester avenues in South Los Angeles.
In December 2017, the county sued to condemn the property, the site of a former swap meet that went up in flames during the 1992 riots.
The ruling by Los Angeles County Superior Court Judge Daniel Murphy allows the county to develop a mixed-use project that includes a transit plaza in the area, which has sat undeveloped since 1992, according to a statement from the office of Los Angeles County Supervisor Mark Ridley-Thomas.
In a statement, Ridley-Thomas said the county was taking an "out-of-the-box approach" to "providing jobs, quality education, transportation and the development of affordable housing at the site."
The property's owner, Sassony Commercial Real Estate Co., has blasted the seizure of the land as unjust and that the county lacked the authority to take the property by eminent domain.
In 2015, the Sherman Oaks-Sassony, which is owned by Eli Sasson, announced a proposal to develop the Vermont Entertainment Village, a 200,000-square-foot center with restaurants, and banquet hall and stores surrounding an open air plaza.
Real estate reporter Ciaran McEvoy can be reached at cmcevoy@labusinessjournal.com or (323) 556-8337.
For reprint and licensing requests for this article, CLICK HERE.