Los Angeles Times Moving to El Segundo
Friday, April 13, 2018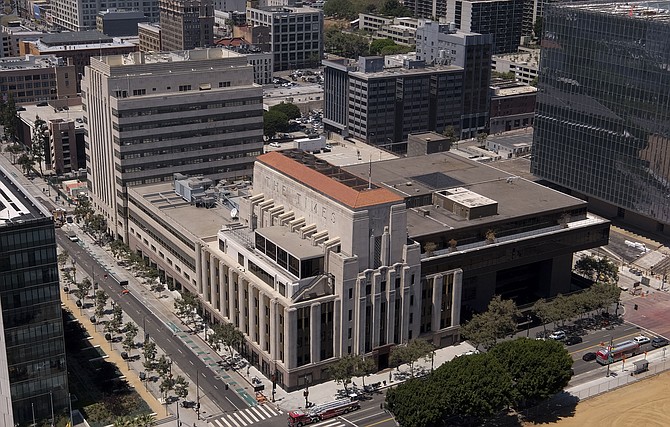 Patrick Soon-Shiong's first order of business as new owner of the Los Angeles Times will be moving the newspaper to El Segundo.
The New York Times interviewed Soon-Shiong and in an April 13 story reported that the newspaper will move its headquarters from 1st street in downtown Los Angeles to El Segundo.
Soon-Shiong delivered the news to Los Angeles Times employees Friday when he met with them at their soon-to-be former headquarters. A source present at the all-hands meeting confirmed Soon-Shiong said the paper would move and that the Times' lease at their present location at 202 W. 1st St. was up at the end of June. He told staffers there could still be a satellite office downtown – possibly at the paper's Olympic printing press location near the Arts District.
The Times' change in ownership and location comes on the heels of the editorial staff voting to unionize in January.
Matt Pearce, a member of the guild of the Times guild, said that the editorial employees learned about the move from Soon-Shiong at the morning staff meeting. Soon-Shiong did not specify to employees where in El Segundo the newspaper would move.
"Patrick explained that the move was due to the fact that we don't own our own building anymore, and the current landlord was going to charge steeply for us to stay there," Pearce stated. "He talked about wanting to build a campus with attractive amenities."
The Times' sold its building group to Onni Group, a Vancouver firm, in 2016, and their lease is set to expire at the end of June.
Pearce added that the move "will probably greatly lengthen the commutes" of many union members.
"We're hoping to discuss proposals on how we could alleviate some of these strains on our workers, many of whom might not be able to afford to move closer to El Segundo," he said.
The average Times' reporter makes 95,000-a-year, according to a report the union released on April 11.
Pearce did say that the staff is, "very excited for Dr. Soon-Shiong's plans to reinvest in our journalism."
Soon-Shiong announced plans to purchase the paper – along with the San Diego Union-Tribune and several community newspapers – from Chicago-based tronc Inc. in February. The deal has not been finalized.
Media and Entertainment Reporter Matthew Blake can be reached at mblake@labusinessjournal.com or (323) 556-8332.
For reprint and licensing requests for this article, CLICK HERE.