Singapore Venture Heavyweight Plans L.A. Move
Finian Tan eyes biosciences, $92 million private capital spend in California, N.Y.
Friday, October 20, 2017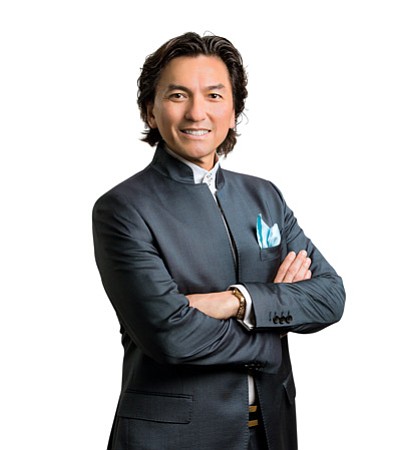 The $40-billion life sciences market in Los Angeles could soon get a boost from Singapore financier Finian Tan.
The Vickers Venture Partners' chairman – famous for parties held at his sprawling penthouse overlooking the Asian city-state – announced he planned to move to L.A. early next year and spend some $230 million in private venture capital, according to a spokeswoman.
Thirty percent of those funds will be invested in China; 30 percent in Southeast Asia and India; and 40 percent would be invested in the U.S.
That means $92 million specifically aimed at high-tech companies in New York and California, including potential investments in L.A. biosciences, Tan said.
"LA is increasingly becoming a hotspot for startups," he said in an email to the Business Journal. "Good ideas have never been a monopoly of the Bay Area. But the ecosystem there attracted many startups. With the internet, people can now start their companies anywhere in the world. As a result, LA is attracting more than its fair share. The weather and lifestyle are hard to beat."
Tan, who worked in the past for Goldman Sachs Group Inc. and Credit Suisse First Boston, made his biggest bones investing early in China-based search giant Baidu Inc., now worth more than $60 billion.
His Vickers firm, which he co-founded in 2005, has sunk $364 million into 34 companies in total, with a current portfolio value of $2.2 billion. One major investment is in Samumed, a San Diego-based regenerative biomedicine firm now valued at $12 billion.
He's done well. The net value of Vickers' fourth fund has increased 485 percent – the best performance worldwide of all funds launched in 2012, according to Bloomberg.
"Most VCs play safe," Tan told the news agency. "I've always been radical. For us, it's all about home runs."
Return to Roots
What is now Adventist Health White Memorial opened as a storefront medical clinic in Boyle Heights more than a century ago.
The 353-bed medical center has now returned to its roots by opening a community health clinic for low-income families.
The $4.2 million White Memorial Community Health Center, which opened this summer just outside the main hospital, was feted last week during an official grand opening.
The 22,000-square-foot clinic will not only offer medical and dental services for thousands of members of the largely Latino-American community near the hospital, officials said. They said the center could reduce costly patient visits to the White Memorial emergency room.
For reprint and licensing requests for this article, CLICK HERE.
Prev Next