Holiday Planning & Venue Guide: Ready to Roll Holiday Parties- Full-Service Events at Bowlmor
Custom Content from the Los Angeles Business Journal
Monday, October 16, 2017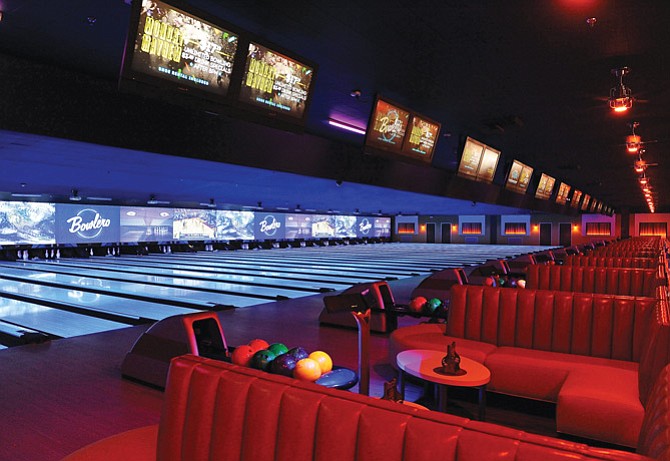 Hosting your holiday party should be an exercise in epic fun—and not a major hassle. Easy party planning is the standard by which all venues should operate, but far too often full-service, "turnkey" events are anything but. To throw the best holiday party ever, you need a stellar venue, great entertainment, and a committed staff that understands how to take care of you and your guests—from start to finish. Here, the party planning professionals at Bowlmor Lanes and Bowlero show you how to throw the perfect turnkey event—and explain why picking the right venue can make all the difference when it comes to enjoying a hassle-free holiday party.
Get Off to a Good Start
You know how they say, "You never get a second chance to make a first impression?" Well, that goes double for holiday parties. Getting off to a great start can set the tone for your holiday celebration. That's why, at our venues in and around Los Angeles, the event staff is prepared for your party—in advance of your party. Our hosts usher you through the arrival and check-in process, finding you the perfect-fitting bowling shoes, confirming your event's details, and guiding you directly to your lane, thereby eliminating that awkward "where should I go/who do I talk to?" moment that every party host secretly dreads.
Avoid the Disappearing Act
Ever been to a party where, 20 minutes after you arrive, the staff is nowhere to be found? Desperately trying to flag down wait staff or walking all over a venue to get help with an order is no way to spend your holiday party. (It's your event—you should be enjoying it, not working it!)
To avoid those party pitfalls, Bowlmor and Bowlero both offer dedicated event hosts to ensure your holiday celebration goes off without a hitch. Your event host is assigned just to you and your guests and will be with you throughout your party—following up, checking in, attending to your needs, making sure there's a steady supply of food and drink, and suggesting a variety of entertainment options—from bowling to arcade games to a spirited round of beer pong. And, should the unthinkable occur and you start to run low on any of our signature dishes, our hosts are available to recommend some of our most popular culinary options and have them quickly prepared so that you can keep your party going strong.
The Only Math You Should Be Doing... Is Keeping Score
For reprint and licensing requests for this article, CLICK HERE.
Prev Next