Who's Building L.A. (Sept. 17): Cannabis Legislation and Commercial Real Estate
Custom Content by the Los Angeles Business Journal
Wednesday, October 4, 2017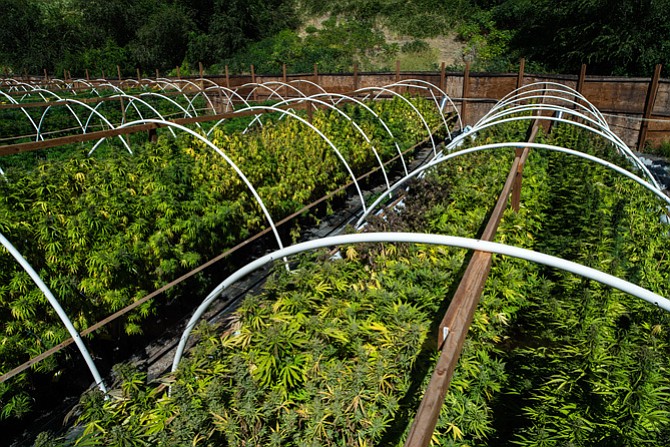 In a state that approved medical marijuana in 1996 and recreational use in November 2016, more than 20 major transactions worth roughly $100 million have closed with prices increasing. Last year, a 10-acre parcel with greenhouses would have been worth $2.5 million, but prices could rise upwards of $5 million in hype of the demand. According to a leading publisher of cannabis market research, The Arcview Group, sales of legal cannabis reached $6.7 billion in the United States last year and are expected to top $20 billion by 2021. These projections list California as the largest marijuana sales market with the highest financial potential.
Cannabis groups have begun to buy up industrial buildings, renovate them and lease them to medical marijuana growers, despite the millions of dollars it costs to turn a vacant warehouse into a facility suitable for cannabis cultivation. While cannabis growers do not need high clearance modern warehouses they do need plenty of electricity to power the air-conditioning systems and grow lights required for maximum production.
In markets where commercial cannabis sales are legal, cultivation and retail facilities are capped by local legislation. For example, Denver has emerged as one of America's pot capitals. Since Colorado legalized marijuana for recreational use in 2012, hundreds of stores selling pot have opened, and many growing operations have now set up shop. Legal cannabis sales topped $1 billion in the state last year. Colorado's growth pains are representative of the many challenges present in states where cannabis sales are legal. Increased demand for commercial marijuana bodes well for landlords, who often charge two to three times market rates for spaces used for cultivation or sales.
In some cases, these increased rates are creating headache for public regulators. Attracted to the inexpensive land and privacy, cannabis growers have set their eyes to rural counties in Northern California seeking to capitalize on increased demand throughout the state and across the country. Many of these farmers generate products illegally on both state and federal lands.
According to reports from cities and counties across the state, illegal commercial marijuana farming has harmed local environments and contributed to a rise in violent crime. Many illegal growers use harmful chemicals, destroying natural vegetation and contaminating rivers and streams that feed California water supply.
The commercialization of marijuana has curbed many of these negative impacts but over regulation is still area of concern. With more than half of U.S. states voting to legalize marijuana in some way, commercial sales of cannabis still remain illegal at the federal level. As a result, the billion-dollar business of legal marijuana assumes that the federal government won't enforce the law. The legal gray area has already left financing projects challenging. Because the federal government considers marijuana illegal, most banks won't provide mortgages to buildings used by the cannabis industry.
For reprint and licensing requests for this article, CLICK HERE.
Prev Next