Corporate Citizenship & Giving Guide: How Companies Can Create Financial Value from Giving, and Why They're Not
Custom Content by the Los Angeles Business Journal
Tuesday, November 28, 2017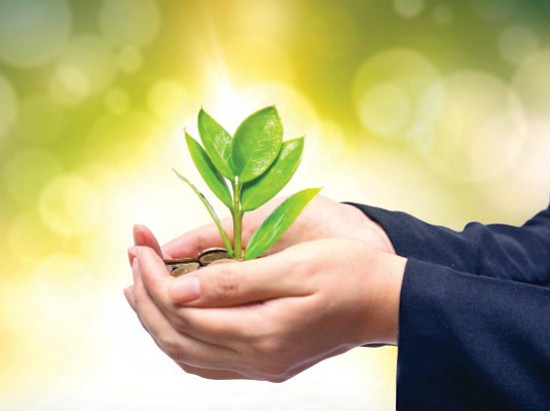 Recently my firm had an opportunity to construct and present a financial projection of a global corporation's potential return on investment (ROI) from its corporate social responsibility (CSR) activities. This is the kind of analysis that is all too rare in the CSR world. Our findings? If the company took the kind of leading edge, strategic approach to CSR and corporate giving as its major competitors, it had the opportunity to generate a healthy triple digit percentage increase from its current CSR investments. But if it stayed the course the losses crept over a $100 million. The executives' eyes grew wide. "You mean to tell us that over a three-year payback period, our CSR could generate over a billion dollars in financial value?" they said. "No," we replied, "based on your current approach, we'd predict the loss. But if you embrace the strategic practices of leaders, you'll see the billion in returns."
This illustrates the opportunity and challenge for business. A leading CSR association, ACCP, finds that two-thirds of its Fortune 1000 members say they're under pressure to demonstrate a measurable business case from their responsible practices and corporate giving. Across industries, C-suites and Boards see competitors across the globe moving at warp speed to cut prices and disrupt products and services. Wall Street demands that companies trim any perceived fat away from operating expenditures. At the same time, communities are in dire need of support to improve access to education, health, safety, well-paying blue-collar jobs, affordable housing, nutritious food, the arts, healthy ecosystems, and public R&D. As needs grow and public funding dries up, companies are increasingly called to fill the gap.
The typical company and its executive team treats this as a dilemma and perceives the corporate giving function as a kind of unstated business tax. These companies are missing a tremendous opportunity. Start with projections that see a $12 trillion global opportunity for commercial solutions that will help the world achieve by 2030 the United Nations' Sustainable Development Goals (SDGs). These are ambitious goals calling for the world to end poverty, hunger, climate change, and environmental degradation while enabling the world to provide education, safety, and work for all. The Global e-Sustainability Initiative forecasts a $2.1 trillion opportunity for the tech sector alone. The healthcare industry could see trillions as well. Nearly every industry has a chance to capitalize on the opportunity the SDGs create.
Next, consider the findings of IO Sustainability's landmark research with Babson College. Our "Project ROI" study finds that, when done well, CSR has the potential to generate financial returns that include up to a 6% boost in share price; a 20% increase in sales; a 13% jump in productivity; a 50% decrease in employee turnover; and a boost to reputation worth up to 11% of a company's market cap.
For reprint and licensing requests for this article, CLICK HERE.
Prev Next