INVESTMENT: CELEB CLIENTS CAN BE TOUGH ACTS TO MANAGE.
Orbiting Stars
Friday, May 19, 2017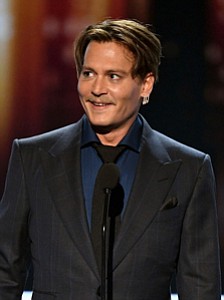 Hollywood's elites employ an array of professionals to help handle everything from fetching morning coffee to buying private islands.
While it is industry standard to lean on a team of agents, assistants, publicists, lawyers, and business managers, consequences rear their head once entertainment power players remove themselves from the normal routines of adult life, as evidenced by recent troubles faced by Johnny Depp.
The financial woes of the "Pirates of the Caribbean" star point to the acute problems faced by actors, writers, producers, and studio executives who don't know how their money is spent, according to Danielle Prunier, a managing director at Century City's Merrill Lynch Private Wealth Management.
"Problems arise when clients lose touch with their own bills and how much they are spending on a monthly basis," she said. "Bill pay service for actors can be extremely necessary, but you get further from the reality of the expenses you incur. It can snowball."
Wealth managers – who are often in a more distant orbit than business managers and agents – are a sort of backline defense for entertainment industry clients, helping solidify fortunes. Prunier said her relationships with Hollywood clientele typically run through business managers, and the amount of direct contact varies.
"Some clients have business managers that do everything soup to nuts and might just use us to manage money and nothing else, while other business managers bring us in to help manage the whole picture," she said. "Some want clients to be invested in a relationship with us and what we're doing, and other times clients may be way too busy and use their business manager to manage assets without their direct input."
Prunier has no personal preference in how an account is handled, but she said it is critical to get clients on board with a savings plan that will support their lifestyle during down periods in their career.
Georges Khneysser, J.P. Morgan Private Bank's L.A. market manager, said that is best achieved by showing how careers can be up and down.
"Once they understand the cycle of their career, it becomes easier to institute discipline in savings," he said. "But there's a learning curve."
Cash crunch
Nowhere is that learning curve more apparent than with Depp, who financed a lifestyle that included $2 million in monthly bills, according to lawsuits between the actor and his business managers at Beverly Hills' Management Group.
Depp filed a $25 million suit in Los Angeles Superior Court in January alleging fraud and mismanagement, among other causes of action. Management Group countersued, claiming the firm is owed payment by the actor and that Depp was the architect of his own financial problems.
Prev Next