Former Neutrogena Chief, UCLA Donor Lloyd Cotsen Has Died
Monday, May 15, 2017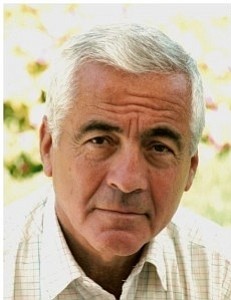 Lloyd Cotsen, the former chief executive and chairman of the board of Neutrogena Corp., passed away at his Beverly Hills home on May 8, according to UCLA, where his endowment established an archaeology institute. He was 88.
"We owe so much to his personal involvement and his generosity, which includes his financial largesse, but, most of all, his love for archaeology and his critical support of the institute," Willeke Wendrich, director of the Cotsen Institute of Archaeology, said in a statement.
Born Feb. 25, 1929, Cotsen grew up in New Jersey and graduated from Princeton University with a degree in history. He later returned to Princeton to study architecture after serving in the navy during the Korean War. In the summer of 1954, he worked as field architect at an archaeological site in Lerna, Greece, which ignited his passion for archaeology, according to UCLA.
But he set aside his dream of being an archaeologist when he married Joanne Stolaroff in 1953. He would go on to work in his father-in-law's cosmetics company, a business that was a forerunner to Neutrogena.
He retired as chairman of L.A.-based Neutrogena in 1994 when the company was sold to Johnson & Johnson for $924.1 million.
His love for archaeology remained and he established a generous endowment to UCLA in 1999 that would turn into the Cotsen Institute, a research organization dedicated to the creation, dissemination, and conservation of archaeological knowledge. Cotsen also donated his art and children's books collections to numerous museums over the years.
Cotsen is survived by his third wife, Margit Sperling-Cotsen, three children, and eight grandchildren.
Manufacturing and trade reporter Shwanika Narayan can be reached at snarayan@labusinessjournal.com. Follow her on Twitter @shwanika.