Local Businesses Offer Services for Southern California Fire Victims
Thursday, December 7, 2017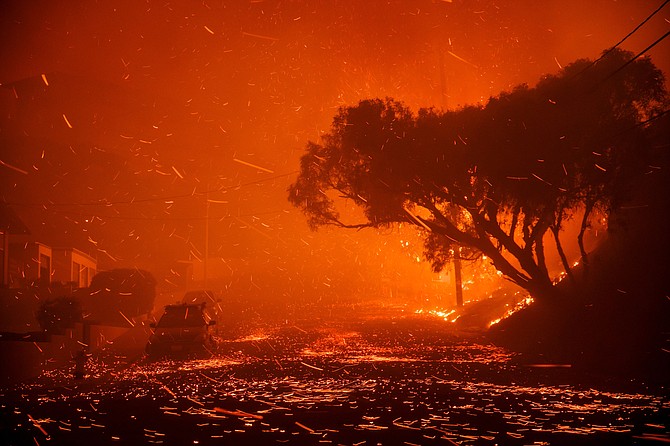 Businesses across Southern California, from insurance companies to animal hospitals, are lending support to those affected by wildfires raging across Ventura and Los Angeles counties.
Anthem Blue Cross, which operates a large facility in Woodland Hills near several of the wildfire affected areas, said Wednesday it would revise its medical and pharmacy guidelines through January 5 for most members affected by burn regions.
Blue Cross of California will suspend early refill limits for prescriptions, allow replacement of medical equipment and supplies and extend filing deadlines for claims, the company said. It will also relax time limits for authorization for services, with no late penalties.
Health Net Inc., based in Woodland Hills, will approve payment for any essential prescription medications for any member in Ventura County or Los Angeles County whose medicine was lost in a fire or remained behind during an evacuation.
Affected members can also contact its behavioral health subsidiary for referrals to counselors to help them cope with stress, grief and loss from the fires.
A dozen VCA Animal Hospitals in Southern California will be offering free boarding for small animals, including dogs, cats, birds and pocket pets to families impacted by the fires. Boarding assistance depends on availability, the organization said.
L.A. Kitchen, a nonprofit based in northeast Los Angeles that helps the homeless is now cooking thousands of meals to feed firefighters and displaced residents.
Health business reporter Dana Bartholomew can be reached at dbartholomew@labusinessjournal.com. Follow him on Twitter @_DanaBart.