Software Firm Boosts Market
REAL ESTATE: Oracle pays up for Santa Monica office.
Friday, November 25, 2016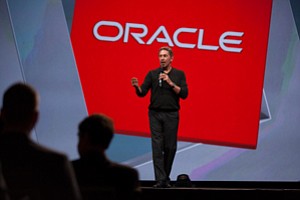 Software giant Oracle Corp.'s purchase of a Colorado Boulevard office complex at what is likely a record local price per square foot this month could push the stakes even higher in booming Santa Monica.
"It'll be the new baseline for a trophy asset in the heart of Santa Monica that checks every box from an institutional perspective," said Andrew Jennison, a partner at Industry Partners brokerage in Santa Monica.
At a sky-high $1,165 a square foot, the sale amounted to $368 million, according to a source familiar with the deal.
That's a substantial premium over the property's sale price in April, when Invesco Advisers Inc., a unit of Invesco Ltd., picked up the complex at 2600 and 2700 Colorado Blvd. for $899 a square foot, or $284 million. At the time, the acquisition marked one of the highest such trades in the seaside market.
A deal the following month nearly hit that mark when Boston Properties purchased a 50 percent stake in Colorado Center for just over $863 a square foot, or $511 million. Earlier this month, the Lantana office campus in Santa Monica sold for $825 a square foot, or $400 million.
Oracle, co-founded by megabillionaire Larry Ellison, plans to occupy a space currently leased by Viacom Inc. at 2600 Colorado once the media company relocates to Hollywood next year, said a source familiar with Oracle's plans. Another tenant, Lions Gate Entertainment Corp., plans to remain at 2700 Colorado through the end of a long-term lease.
An Oracle representative declined to comment as did the company's broker, Matthew Miller of Cresa. Invesco did not respond to a request for comment.
The new owner is limited liability company Office Block Investment on behalf of Oracle America Inc., an Oracle subsidiary, according to the grant deed filed Nov. 9 with the Los Angeles County Registrar/Recorder's Office.
In addition to the security of occupying company-owned space, Lions Gate is a creditworthy tenant that has just completed a major office renovation.
"It's not like (Ellison) buying it at $1,000 a square foot and then has to do all the renovations and has to find a tenant for the space," Jennison added. "Then we might say he's crazy."
Boston Properties, on the other hand, got a better price in May when it took on a fixer-upper in the 1.18 million-square-foot Colorado Center, which was less than 70 percent leased and in need of upgrades. The company pledged to spend heavily on renovations and has been recruiting tenants. Kite Pharma Inc. is negotiating a deal for 160,000 square feet there, according to sources working in the market.
For reprint and licensing requests for this article, CLICK HERE.
Prev Next