SpaceX to Build Hyperloop Test Track in Hawthorne
Monday, June 15, 2015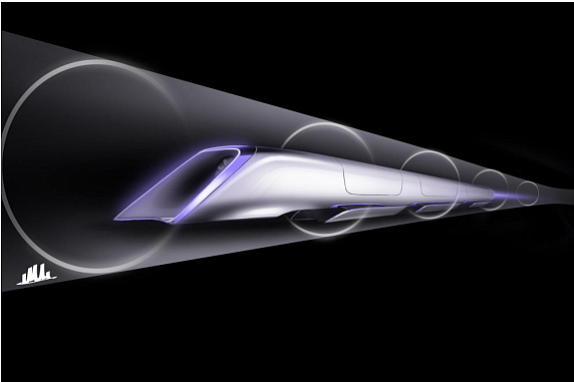 Not busy enough building rockets, aerospace company SpaceX has launched a hyperloop design competition and said it would build a 1-mile test track next to its Hawthorne headquarters next year.
The hyperloop technology dreamed up by SpaceX founder and Chief Executive Elon Musk is a pneumatic tube transportation system some believe could whisk passengers along great distances at speeds far faster than airliners or bullet trains.
The competition, which is for university students and independent engineering teams, will accept hyperloop pod design submissions in September and expects to begin testing human-scale pods next June. Prizes have yet to be announced.
Despite facilitating this competition and investing in the construction of a 1-mile long, sub-scale track, SpaceX insisted the effort was not part of a new business venture.
"While we are not developing a commercial hyperloop ourselves, we are interested in helping to accelerate development of a functional hyperloop prototype," the company said on its website.
Any research and development knowledge coming from the hyperloop competition, the company said, will be open source.
Making a technology open source, however, has been used by other companies as a way to advance their businesses via volunteer contributions. Mobile operating system Android, for example, was made open source by Google months after the first iPhone launched in 2007 as part of a hurried effort to play catchup in mobile operating system technology.
In response to SpaceX's announcement, Shervin Pishevar, co-founder of downtown L.A's Hyperloop Technologies, an unrelated startup with proprietary technology and $8.7 million in venture capital, pledged on Twitter to support student teams submitting pod designs for the competition. His company, however, won't be making its proprietary technology open source.
Technology reporter Garrett Reim can be reached at greim@labusinessjournal.com. Follow him on Twitter @garrettreim for the latest in L.A. tech news.