Parents Give Birth to Businesses
TECHNOLOGY: Mobile devices open doors to educational products.
Monday, July 14, 2014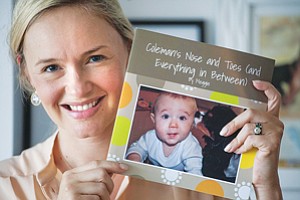 The best-known tech entrepreneurs in Los Angeles might be single men in their 20s who created messaging and hook-up apps, but parents looking for different kinds of mobile interaction – for their kids – are creating their own business niche.
In fact, several local companies have been founded by parents who came up with a product to help educate their young children.
"As the mother of a 3-year-old, I was frustrated," said Abbie Schiller, founder and chief executive of Mother Co. in Los Angeles, which produces and sells videos, books and songs designed to help kids ages 2 to 9 with their emotional development. "I saw how influential media was for my daughter but none of the media she was watching was helping her become a better person."
And advances in portable and mobile technology mean there are more screens on which that learning and development can take place.
With more than 2.4 billion tablets expected to be sold worldwide in 2014, more and more companies are trying to figure out how to engage children on those devices in productive ways.
In a 2012 study of 2,200 parents in the United States and United Kingdom, London marketing agency Kids Industries reported that 77 percent of parents believe tablets can help their children develop creative thinking and problem-solving skills.
Those parents represent desirable slices of two growing economic pies. One is the supplemental learning market, which includes the after-school tutoring sector, which has by some estimates been pegged at $9 billion a year. The other is the much broader children's entertainment market, which includes fare produced by major Hollywood studios.
Entrepreneurs have been taking notice and are attempting to take a bite out of both.
"The question of how we effectively teach our kids in a world where the teaching tools themselves are leveraging a new world of devices is a question that many are seeking new answers to," Dan Chen, managing director of Siemer & Associates, a Santa Monica merchant bank serving the tech community, said in an email. "It's a sector that is gaining momentum."
Disney invitation
The inaugural Walt Disney Co. accelerator class announced last week is further evidence of that trend. Perhaps owing to the studio's brand identity, four of the 11 startups invited to take part are trying to tap the children's market. Each company will receive up to $120,000 in investment capital and have "special access to stories, characters, technology and other resources from across the company," according to a statement from the studio.
Prev Next
For reprint and licensing requests for this article, CLICK HERE.