FINANCING: CORE LOOKS TO CUT INTO LINES AT PAYDAY LENDERS.
Firm Puts Money on Poor People
Monday, September 23, 2013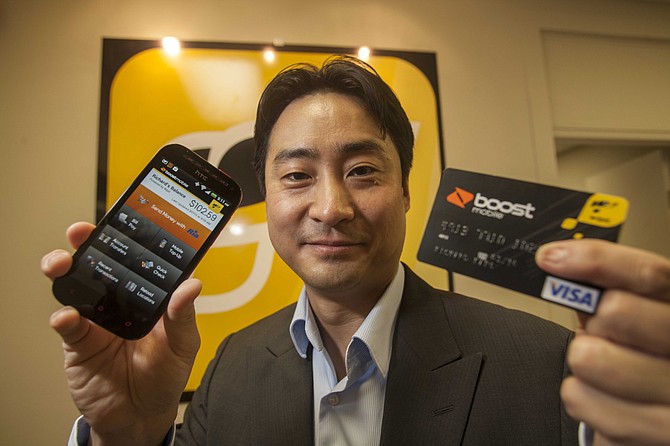 It might sound crass, but A. Arjan Schütte wants to make lots of money from poor people who don't have bank accounts. Of course, he wants to save them money, too.
Those are the ideas behind his Core Innovation Capital, a Hollywood venture firm that invests in tech companies offering financial services to consumers who today rely on payday lenders and street-corner check cashers.
Those consumers, most of them poor, spend nearly $80 billion annually on basic financial services. To Core, that number represents both social problem and financial opportunity: If its portfolio companies can make services cheaper and take market share away from higher-cost providers, Core can make big returns.
"That number was the a-ha for us," Schütte said. "We started with an interest in using the private sector to reach an unserved customer and we stumbled into a big commercial opportunity."
Core is a so-called impact investment fund that seeks profit and social benefits. The firm moved to Hollywood from New York this summer, in part because the L.A. area is home to a growing number of the types of financial tech companies Schütte is interested in.
Many of them have ties to prepaid debit card pioneer Green Dot Corp. in Pasadena. That includes Core's first local investment, Wipit Inc., also in Pasadena.
Wipit offers basic financial services, such as check-cashing and international money transfers, tied to prepaid cell phone accounts. Details of Core's investment, announced earlier this month, were not disclosed, but the firm's initial investments typically range between $1 million and $3 million.
Core invests across the country, but executives at Wipit and other local firms say Core's move to Los Angeles shows the growing clout of the local tech scene.
Core's $50 million fund is small compared with those run by other local venture capital firms, but it's backed by anchor investor Goldman Sachs. Also, Core works closely with the non-profit Center for Financial Services Innovation, a Chicago think tank supported by the likes of Wells Fargo & Co. and Morgan Stanley.
Richard Kang, Wipit's chief executive, said he's been pursuing Core almost since it was founded and believes the firm's connections will be as useful as its cash.
"For so long, it seemed like Core was the girl that got away," Kang said. "I'm just convinced their network and their relationships are going to be incredibly valuable to us."
Double duty
Schütte spent more than a decade working for venture-backed tech companies, most of them focused on educational tools. In 2004, he joined the Center for Financial Services Innovation, or CFSI, and later ran a small angel investment fund managed by the center.
Prev Next