Short Sales
Collab sees money in six-second videos
Monday, September 2, 2013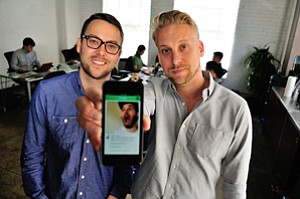 The Collab creators declined to reveal their hauls for the Benefit campaign or their other deals. An article in AdAge reported that some spots with top talent can fetch up to $10,000 for a single video. Vine, which is completely hands-off with its video creators, doesn't see a penny from the ad money; talent agencies typically get 10 percent of a performer's pay.
Earlier this summer, International Coffee & Tea LLC, parent of the Coffee Bean & Tea Leaf chain, commissioned a small campaign on Vine to commemorate the company's 50th anniversary. The marketing team hired filmmaker Jethro Ames to make several stop-motion animation Vines.
One of his creations was of a cup traveling through a rainforest, ending up at a coffee shop and in a person's outstretched hand. The spot was simple, direct and more or less on message.
"It was well worth the effort and something we'd consider doing again," said Patrice Anderson, director of e-commerce and online marketing at Coffee Bean. She declined to say how much Ames was paid, but did say the company will be featuring his work this fall inside its shops
"We would have loved to have 1 million re-Vines," she said, "but the reality is we were looking for content we could utilize on an ongoing basis."
YouTube too
Beyond branded campaigns, Vine talent has found revenue through a surprising source: YouTube.
A number of channels that compile Vines into a single video have popped up in the last few months. Some of these "Best of Vine" videos have racked up more than 10 million views.
Although Collab has not been behind most of these compilations, Tyler McFadden said the company has been in contact with YouTube about getting a cut of that ad revenue. (Interestingly, the Collab co-founders have never had a conversation with Vine execs.)
It's a tricky process, given that some Vines in the YouTube video are by Collab clients, while others are not. The revenue negotiation with Google Inc., YouTube's parent company, is ongoing.
There's also the option of building on Vine's success to boost other areas of a creator's career – the platform as a steppingstone to bigger (and longer) things.
"Some of the creators have built big YouTube channels and are starting to make money through that," James McFadden said. "We encourage our creators to make long-form content that's over a minute."
Making that switch isn't easy, though. Vine rewards videos that are quick, pointed and feature a literal last-second twist – the one-liners of online comedy videos.