Ad Maker Turns To Crowdsourcing
ADVERTISING: Tongal takes on traditional agency model.
Monday, November 11, 2013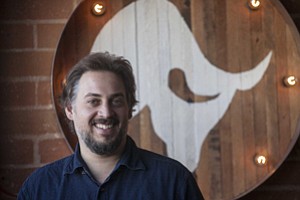 Meanwhile, as the company grows and partners with more advertisers, the economics of advertising have shifted.
"Everyone wants to play it safe and have 20 conference calls to figure out an ad campaign, but that doesn't work for digital," he said. "In the Tongal environment, there's only upside. If there's an idea and it sucks, well then it sucks and it goes away."
Career minded
For the people making videos on Tongal – and DeJulio expects these members to produce 500 spots next year – income from the site can constitute a livelihood. Successful creator-producers are compensated anywhere from a few thousand dollars to as much as $50,000, depending on the project budget. Over the course of a year, some at the upper echelons have earned in the midsix figures.
That's the case for Tyler Hawes and Marshall Cook, co-owners of production company Convoy Entertainment. As veteran Tongal creators, they've gone in and out of devoting all their creative efforts to the platform.
"When we first went on Tongal we went bananas with projects and were surprised by how many we won," Cook said. "As time went on, we wanted to be choosier."
The process is engineered for a massive intake of ideas and a quick turnaround. Although DeJulio prefers to have six to eight weeks for a project to go through the whole process, the firm can do things fast. One spot for Quaker Oats Co. went from pitch to fruition in 15 days.
A quick creative job, even if it doesn't have the sheen of a high-end ad, can be particularly effective online. In fact, for a video that goes viral, shoddiness can almost be a feature. One of Tongal's truly viral ads for Duck Brand duct tape was a stop-motion video featuring colored rolls of tape re-enacting the light-cycle race from the 1980s movie "Tron." The commercial has become one of the most viewed videos on streaming site Vimeo.
Already Tongal is turning its sights outside of advertising. Recently, it partnered with Spitfire Films to pitch and create a documentary, in a process that mirrors the one used for producing ads. It might yet go beyond that.
DeJulio brought up a recent story he heard on the radio about a new trend of lo-fi horror movies that are inspired by the indie genre of Mumblecore, which features low budgets and naturalistic acting.
"There's a thing called Mumblegore movies," DeJulio mused. "We could probably make one of those."
Prev Next