Bill Gross Looks to Repeat Ad Success
Wednesday, May 22, 2013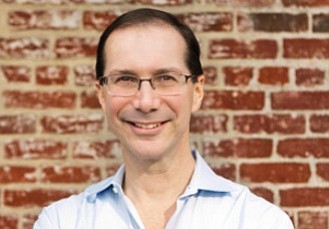 In the early days of the Internet, few advertisers were willing to pay for the obtrusive banner ads running across the top of a web page.
Then came GoTo.com from Bill Gross and his Pasadena incubator Idealab. The company, which was later renamed Overture and acquired by Yahoo Inc., helped pioneer the search advertising market and drove billions of ad dollars to the Web.

Now Gross is looking for similar success in the world of mobile advertising.
Idealab company UberMedia on Wednesday launched UberAds, a mobile advertising platform that seeks to make ads on phones and tablets more relevant to people.
To do this, UberAds looks at people's mobile presence – what they've shared through social media and location technology – to provide targeted advertising. Then it will serve up an ad in an app or on a mobile web browser.
For example, UberAds might send a pop-up ad about Nike to those close to a retail store who have indicated on Twitter that they like to exercise.
"Rather than just showing a banner ad, we want to use the capabilities of the mobile phone," said Gross, UberMedia's chief executive. "TVs don't have sensors and computers aren't moving around with you, but mobile devices have that capability. Old fashioned advertising is not going to perform as well."
UberMedia started in 2010 as a developer of Twitter applications. At first, the 40-person team created UberAds for internal use. According to Gross, the tool helped UberMedia improve monetization on its apps through higher performing ads.
Now UberAds is open to the public and Gross said they're serving up ads on hundreds of apps.
UberAds charges publishers by taking a small percentage of ad sales. And it sells the audience to advertisers on a cost-per-thousand, cost-per-click or cost-per-action basis.
Gross said his work on UberAds reminds him of the early days of online advertising. Both Internet and mobile advertising started as irrelevant banner ads bought in bulk.
It wasn't until search advertising came along that Internet ads became more relevant to people surfing the Web. Gross believes UberAds will do the same thing for mobile.
"We help advertisers get more effectiveness," Gross said. "No one wants to see an ad that's irrelevant to them. We're trying to turn what would be an intrusive ad into an invited ad."


For reprint and licensing requests for this article, CLICK HERE.