SocialVibe Co-Founder Returns as CEO
Wednesday, May 1, 2013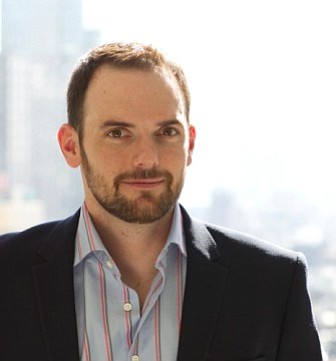 After two years away from the company he helped found, Joe Marchese has returned to SocialVibe as chief executive.
Marchese co-founded SocialVibe in 2006 with David Levy and Brandon Mills. He served as president until 2011 when he left the Brentwood online advertising company to become senior vice president of marketing and digital at cable TV network Fuse.
"Nothing can replace the passion and vision of a founder," Jeff Crowe, managing partner of SocialVibe investor Norwest Venture Partners, said in a statement. "With Joe's passion and vision, now in combination with his experience in executive management at a traditional media company, we couldn't hope for a better leader for SocialVibe's next phase."
SocialVibe helps advertisers create interactive ads that run online, such as before online videos or mobile games. Marchese said he wanted to try his hand at traditional media so he could bring some of that experience back to the digital advertising space.
SocialVibe has had a revolving door of chiefs in recent years. The company's most recent chief executive, Todd Tappin, joined SocialVibe in February 2012 but left in January this year to join West L.A. ad tech company Rubicon Project.

Since Marchese co-founded SocialVibe, it has grown to a team of about 60 with satellite offices in New York, San Francisco, Chicago and Atlanta.
Marchese returned to SocialVibe last week. He said it's been surreal coming back to a company he helped create.
"It's a very interesting experience, very different than coming into a leadership role where you don't know the team or business," he said. "I don't think a lot of founders get to go have an outside perspective and then bring it back into the company."
For reprint and licensing requests for this article, CLICK HERE.