Rexter Launches, Raises Seed Round
Tuesday, March 19, 2013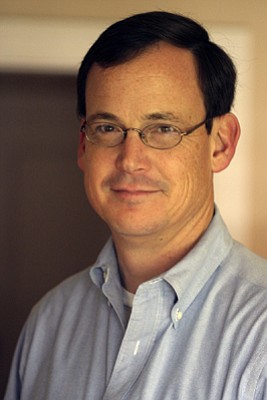 If eHarmony could create an algorithm for romantic relationships, why can't someone do it for professional ones?
That's the idea behind Rexter, a Pasadena startup that launched Tuesday with more than $1.5 million in seed funding.
Rexter has created a so-called professional relationship management system to help people build and maintain work contacts.
The company's Web software and mobile apps sync with a person's cell phone, email, calendar and LinkedIn profile to keep a log of every interaction with professional contacts, such as clients or business partners. It then analyzes the strength and importance of those relationships and gives the person a daily "Killer Call Sheet" to prioritize whom to contact each day.
"We put your LinkedIn on steroids to help you be more productive and effective as a business professional," said Andy Wilson, co-founder and chief executive of Rexter.
To develop effective algorithms for building relationships, Wilson worked with someone who has relationship experience: Galen Buckwalter, founding chief scientist at eHarmony.
The 10-person company has raised more than $1.5 million in seed funding from Siemer Ventures and angel investors Gil Elbaz, the chief executive of Factual; Ted Meisel, the former chief executive of Overture; Sean Moriarty, the former chief executive of TicketMaster; and longtime media executive and investor Jarl Mohn.
Rexter has been testing its product with the public, but on Tuesday made it available to purchase for the first time. An individual can subscribe to Rexter for $30 a month or $300 a year.
The company believes most of its customers will be those who provide professional services. Wilson said he envisions real estate firms, law offices and other service providers purchasing the software for the office. Rexter will then charge a subscription fee on a sliding scale.
Wilson said the company's enterprise customers will also be able to access call logs from work phones and managers will be able to monitor their employees' activity.
If that sounds a little too reminiscent of Big Brother, Wilson said Rexter only taps into information, such as call logs or Internet activity, that is often already available to employers.
"Our system is predominantly oriented toward you managing your network better and there's some transparency around that," he said.