Epoxy Raises $2 Million for Online Video Tools
Tuesday, March 5, 2013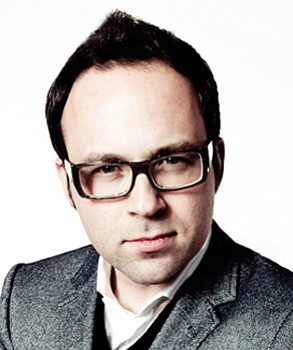 As the online video ecosystem continues to grow, it's no surprise that companies are starting up to service that industry.
The latest is Epoxy, a Venice startup that has created a suite of tools to help online content creators distribute videos, engage audiences and monetize content.
The four-person company announced Tuesday that it had raised $2 million to hire a team of engineers and continue to build its products. Century City's GRP Partners led the round, which included local investments from Greycroft Partners in Santa Monica, Machinima Chief Executive Allen DeBevoise and Maker Studios Chairman Ynon Kreiz.
Juan Bruce, Epoxy's co-founder and chief executive, said he realized there was a lack of tools for the online video space while he was president of digital at Team Downey, an entertainment company founded by actor Robert Downey Jr. and his wife, Susan, that produces online videos and games.
"Some of the first things we worked on at Team Downey were gaming projects, which had lots of analytical tools to run the business," Bruce said. "When it came to looking to do big Web series, we couldn't find the tools to be able run the business analytically."
So Bruce called Jason Ahmad, an engineer friend from his days as an undergraduate at Stanford, to help him start Epoxy.
The company's four founders ¬¬¬– who work out of a Frank Gehry-designed building at the former compound of actor Dennis Hopper – all come from engineering and design backgrounds. It was one of the things GRP Partner Mark Suster, now an Epoxy board member, said drew him to invest in the company.
Epoxy – the name comes from the epoxy component that can be found in glue – plans to charge a fee for YouTube channels or Hollywood studios that want to use its software-as-a-service. Suster said the company has already lined up some clients who have been able to provide feedback about the software.

Ahmad, the company's chief product officer, said Epoxy is not necessarily looking to work with the guy in his bedroom singing covers of pop songs, but wants to help businesses that are working within the YouTube ecosystem.

"We understand that there's a whole big space online where people are now trying to create," he said. "They're trying to do it professionally and not just create one hit wonders. We're not just trying to boost an individual video, but help a growing business."