Ouya Game Console Hits Shelves
Tuesday, June 25, 2013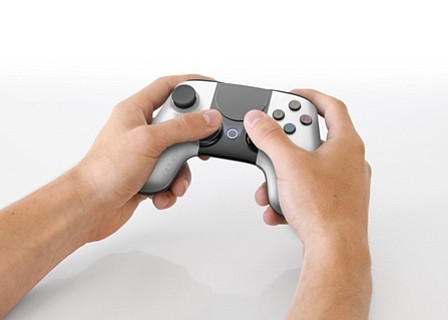 Ouya officially hit shelves today, and, despite some complaints from early adopters, the crowdfunded gaming console has had a gangbusters opening day.
Amazon, one of several retailers carrying the $99 console, has reported all units are sold out at both its U.S. and U.K sites. Ouya is also being sold at Target, BestBuy and Gamespot, all of which currently report having the item in stock.
The console, designed by a West L.A. company of the same name, was initially funded through donations by crowdfunding site Kickstarter last year. Over the course of the summer, fans chipped in $8.6 million to fund the development of the console.
Earlier this year, the company raised an additional $15 million in venture capital.
Most of the Kickstarter donations took the form of pre-sales, where $99 would give people an advance copy of the device. And even though the console is now available to the public, some of the promised advance copies have yet to be delivered to funders. Ouya executives said it might still take another few weeks.
In a private message to Ouya's crowd funders, founder Julie Uhrman expressed empathy and frustration about the delayed units. And she insisted it wasn't the company's fault.
"I am pissed. Some of you have not yet received your Ouya – and, to you, I apologize. I did not promise to ship to most of you before we hit store shelves. I promised to ship to all of you," said Uhrman in a message obtained by news site CNET. She later placed the blame on the Hong Kong manufacturers for the dely.
Ouya is pitched as a low-cost alternative to big-budget gaming consoles such as PlayStation and Xbox. It runs on the Android operating system and the company encourages developers to create free titles for the console's online marketplace.