Amazon Deal Big Production
Real Estate: Online giant to open studio on Westside.
Monday, July 29, 2013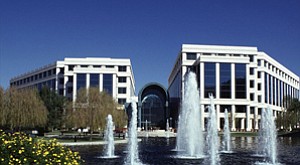 That flexibility could come in handy as Amazon smoothes out its new entertainment division.
The company has begun its venture with TV-length pilots, but plans to ramp up to full-length feature films. According to its website, the company plans to make money through movie development and has established a production deal with Warner Bros.
Amazon airs the shows through its streaming Prime Instant Video service. The service is free to Amazon Prime account holders, a membership that costs $79 annually and provides access to videos, free two-day shipping and other perks. Viewers provide feedback about which pilots they would like to see move forward, which executives feel will help ensure the shows' success.
"Amazon Studios is working on a new way to greenlight TV shows," Jeff Bezos, Amazon's founder and chief executive, said in a statement after announcing earnings in April. "The pilots are out in the open where everyone can have a say. I have my personal picks and so do members of the Amazon Studios team, but the exciting thing about our approach is that our opinions don't matter. Our customers will determine what goes into full-season production."
In addition to projects already in production, Amazon Studios is seeking original scripts for series and movies. It has an online submission forum for anyone from established writers to newcomers to submit scripts.
While it's not yet clear just how many people Amazon plans to bring into its consolidated office space, it has been hiring for its Amazon Studios locally with at least nine job vacancies posted last week.
Arty Maharajh, vice president of research at Cassidy Turley Inc. who tracks tech companies' activity in Los Angeles, said he expected Amazon to continue to expand on the Westside as its entertainment arm develops. Google, Facebook and Microsoft began with small offices in Los Angeles and have been expanding rapidly across the Westside in the last two years.
"Amazon has 6 million square feet in Seattle," he said. "Amazon has a big stake in Los Angeles. Content curation is still in its infancy and it hasn't reached its boiling point yet. Amazon will mature with this particular move and expand. It will require more down the road."
Prev Next
For reprint and licensing requests for this article, CLICK HERE.