Australian Designers Help Myspace Get Its 'Sexy Back'
Wednesday, February 27, 2013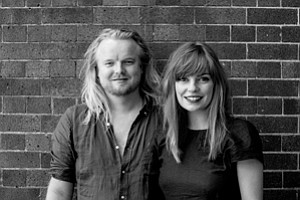 After Specific Media of Irvine bought Myspace in 2011, it went looking for a Web design studio to help it redesign the iconic but beleaguered social network.
Josephmark, a small design firm in Australia, got the job.

A team of Josephmark designers has been working with Myspace out of the social network's Beverly Hills office since September 2011. And now the firm plans to put down permanent roots in Los Angeles.
Ben Johnston, chief executive of Josephmark, said the company is looking for office space in Venice big enough for a team of about 10.
"I think I flew (between Australian and the United States) 10 times last year," Johnston said. "A lot of our work is coming out of the U.S. now."
The company opened an office in New York last year, but has since consolidated its operations in Los Angeles. When the Venice office opens, it will work with all of Josephmark's clients in North and South America.

Josephmark's move to Los Angeles was spurred on by the company's work with Myspace. Though the site launched publically last month, many aspects of the redesign have yet to officially roll out. And Johnston said he expects the firm's work with Myspace to be ongoing.

Johnston co-founded Josephmark in Brisbane in 2004. The approximately 25-person team works in a repurposed electrical substation that was once used to power Brisbane's trams.
One of Josephmark's early music projects was a site called We Are Hunted, which the firm co-founded in 2009 with Australian news aggregator WotNews. The website scans the Internet to find popular new songs and then streams those songs for listeners.
We Are Hunted helped Josephmark score other music-related Web design projects. And it was that experience that helped the firm land the Myspace job.
Myspace accepted proposals from a number of Web design firms in 2011. But Ali Tahmasbi, Myspace's vice president of product, said Josephmark stood out when it showed a video during its pitch instead of the standard slideshow presentation.
Myspace, which completely overhauled its technology and rebuilt its website from scratch, was looking to bring the site back to its music beginnings.
"Knowing that we were building a product for artists and creatives, it was important to us to find a partner who understood and was truly immersed in the creative community," Tahmasbi said. "Josephmark was clearly that."
Josephmark also brought a level of efficiency to the project. The firm has integrated part of its team into the Myspace office but also kept some of its staff in Brisbane, which is 18 hours ahead. That means it is able to have people working around the clock.
Prev Next