Big Score for Borrowers?
ZestFinance's ratings could boost underbanked
Monday, August 12, 2013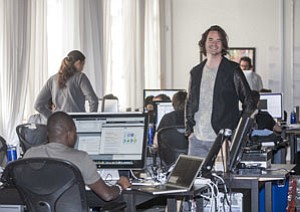 High rates
What Zest and the cohort of new-era money lenders have yet to change is the high interest rates associated with cash advance loans. BillFloat, which offers a bill-financing service that covers a customer's personal expenses, markets a 35 percent annual interest rate on its loans. Various fees subtly push the cost even higher. And SpotLoan's site is appended with a disclaimer warning customers that its loans are an expensive form of credit and should be used in emergencies only.
BillFloat's Gilbert acknowledged the high rates, but countered that the longer these high-tech underwriters are around, the more likely rates will drop.
"The hope is that the better use of technology by companies that are innovative will result in a better performance," he said. "You don't want to make a bad loan to a good customer."
There might be some hurdles that are beyond the scope of any individual underwriter. Online lenders are often more expensive than the cash-advance shops that are mainstays in seedier strip malls, according to Core Ventures' Schütte. He attributes that to roundabout measures online lenders go through to acquire customers.
Doing a Google search of "payday loans" turns up a surfeit of sites, most of which are lead-generation companies that pay to appear at the top of the results. Such companies then charge actual lenders to direct customers to them.
"By the time a customer is on your site, you're starting $150 in the hole," Schütte said.
He hopes that Google will one day clean up that practice; it's something the company has done previously for pharmaceutical searches.
Reaching a moment where underbanked customers have true options for loans could also inspire actual competition, forcing out some of the predatory lenders that have populated the space.
For Merrill, that would mark a major step forward in a banking industry that has done its best to avoid it.
"The credit world essentially froze decades ago," Merrill said, "The real world didn't."
Prev Next
For reprint and licensing requests for this article, CLICK HERE.