Big Score for Borrowers?
ZestFinance's ratings could boost underbanked
Monday, August 12, 2013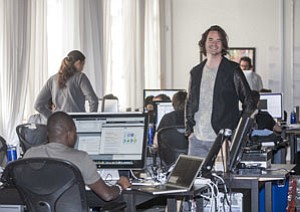 "There's still too much stigma associated with this kind of customer," Schütte said. "Now, if the startups figured out a way that makes heretofore subprime customers into prime, so your bank down the block could use their score, that would be a material change. But that isn't happening across the board yet."
New methods
For Merrill, the subject is personal. His sister-in-law was among the credit poor in whom the mainstream banking industry has little interest. Though her credit file was essentially nonexistent to the average bank, it didn't mean she was necessarily a bad customer.
"Most credit ranking is unable to tell if a person's bad score is because she is irresponsible or if she's been through some financial trauma but wants to handle credit in the future," Merrill said.
He began the business in 2009 along with Shawn Budde, the former head of subprime credit cards at Capital One Financial Corp. It was initially named ZestCash and functioned both as an underwriter and lender. In July of last year, the company formally dropped the lending part of its business to focus primarily on licensing its technology to other banks, becoming ZestFinance in the process.
It has grown to more than 60 employees, working in a building on Hollywood Boulevard east of Highland Avenue, an area few would consider a tech corridor.
Merrill has brought along some of the Google-y touches from his past – employees have access to a free weekly carwash and daily lunch catered by renowned L.A. chef Suzanne Goin.
Zest sells its credit-ranking system to lenders. So, for example, when a loan seeker fills out an application at a lender, the information is processed using Zest's technology and the lender gets a credit score.
The company did not disclose revenue. Its only publicly acknowledged partner is SpotLoan Inc., a small lender based on an Indian reservation in South Dakota.
Merrill's philosophy in scaling Zest is to combine experience in the traditional lending world with tech's focus on data crunching.
Bringing those two sides to the table has churned out some interesting results, which Zest incorporates into its formula. For example, applicants who fill out an online application correctly capitalizing their names are less likely to default than those who do not, according to the company's statistical modeling.
"It speaks to the meticulousness of a person's financing," Merrill said. "You can really tell a lot about the way a person navigates around the site."