Phones Look Like Good Call for Accessories Maker
Belkin moves into mobile as way to re-energize growth.
Originally published April 16, 2012 at midnight, updated April 16, 2012 at midnight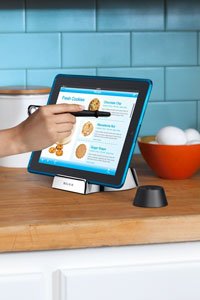 But brand loyalty and Belkin's longevity can work to its advantage, said J. Nalder, a Brisbane, Australia-based co-founder of electronics review site Appcessories.info.
"As a company that has been making products for Apple's ecosystem from the start, Belkin (is), if anything, becoming better at innovating and helping consumers find ways to integrate iPads and iPhones," Nadler said.
Two years ago, Belkin moved its headquarters from Compton to its new 100,000-square-foot Playa Vista location. About 550 people work there, including engineers, product managers, marketers, designers and researchers. The rest of the company's total 1,200 workers are in offices around the world.
About 80 percent of its products are manufactured by contractors in Asia. The other 20 percent is made in the United States. The products are distributed out of Belkin's 8,000-square-foot facility in Plainfield, Ind.
Belkin has partnership agreements with Apple Inc., Amazon.com Inc. and Samsung, with each retailer reserving a certain amount of products. In the United States, millions of units a year are sold to Wal-Mart, Best Buy and Target. The company's biggest line is products for the iPad3, including folio and keyboard cases, and charging and wiring products.
Pipkin's goal is to have the company grow at least 10 percent annually, and be the No. 1 or No. 2 player in every category of the appcessory market for which it makes products.
"We always believed if we just listen to the voice of the customer that the answers will be pretty clear for us," he said.
Prev Next