L.A. Forges Healthier Bonds With Biomed Industry
Firms no longer leaving area after being acquired by larger rivals.
Monday, April 16, 2012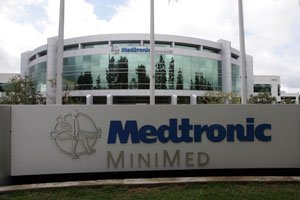 Many of these new companies are growing fast. East L.A.'s Grifols USA, a subsidiary of Grifols SA of Barcelona, Spain, is No. 7 on the list, but could rapidly move up over the next few years. The company, which makes therapies treating hemophilia and other blood diseases, has 500 local employees.
Grifols' East L.A. plant is on track to add 100 more people by the end of this year, and at least 150 more as a 92,000-square-foot facility is completed, according to President Willie Zuniga.
"We are excited to be growing here in Los Angeles, no doubt about that," said Zuniga, whose company has hired a number of East L.A. residents and partners with Cal State Los Angeles and other local colleges that provide biotech manufacturing training.
Ahmed Enany, chief executive of Southern California Biomedical Council, a downtown L.A.-based trade group, said the new list highlights how many big biomedical employers quietly add a lot of jobs.
"Are we lucky that they keep the operations here? Obviously," Enany said. "But there is always rumbling coming from the companies, even the ones based here, about the cost of doing business here. So they may keep their research and development here but expand manufacturing elsewhere."
Prev Next