Ahmed Enany: Booster Shot
Q&A: Ahmed Enany overcame his early dislike of L.A. and now enjoys working for the local biotech community and living downtown.
Originally published July 19, 2010 at midnight, updated July 22, 2010 at 1:05 p.m.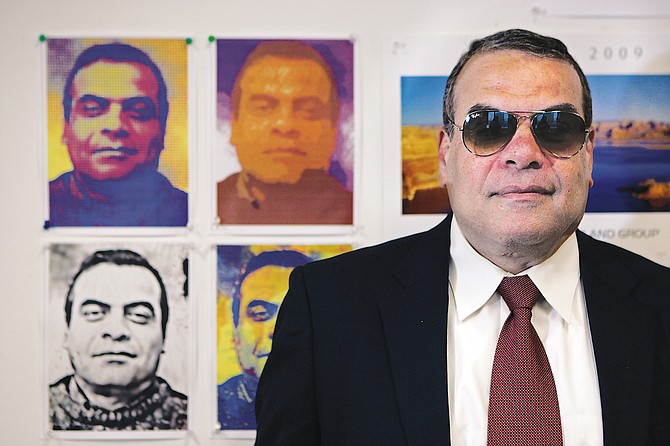 Entrepreneurs such as Al Mann and Patrick Soon-Shiong may be the public face of the biotech industry in Los Angeles, but industry insiders know another man as the region's Mr. Biotech: Ahmed Enany, chief executive of the Southern California Biomedical Council. The organization holds networking events, investor conferences and promotes the industry. His early life had no hint of his eventual position. Enany came to the United States in 1978 on a fellowship with the intent to earn graduate degrees in political science at UCLA and return to his native Egypt to teach. Deciding that an academic career would bore him, Enany switched to urban planning and eventually became caught up with economic development initiatives created after the 1992 L.A. riots. Enany, who as a child considered becoming a surgeon before losing part of his hand in an accidental explosion, was particularly drawn to the area's small growing biotech industry. Four years ago, he survived a rare form of cancer, which has made him only more determined to make the council a success. We caught up with the 54-year-old biotech industry executive at his downtown L.A. office, where he still runs a mostly one-man show backed by one full-time assistant, and a bunch of volunteers and board members, including Mann. We discussed his life, career and how he developed a love for a city that he once disliked intensely.
Question: How did you come to the United States?
Answer: I came here on a fellowship to get my master's and Ph.D. in political science, and ended up staying. When I was young, I had wanted to go into medicine but I realized I couldn't become a surgeon after an accident when I was 15.
Part of your right thumb is missing. What happened?
We were living out in the country at the time. My brother found some wreckage of a plane that had been shot down and brought it back to the house. I was playing with it and there was a bomb inside. It exploded. In addition to my hand, I still have several pieces of shrapnel in my body. But I was very lucky – I should have been killed.
How did you rebuild your health?
I was pretty athletic. I had played soccer and later got involved in body-building. I joined the fencing club in Alexandria in high school and that helped with my physical therapy.
What was your childhood like?
For reprint and licensing requests for this article, CLICK HERE.
Prev Next
Stories You May Also Be Interested In