Photo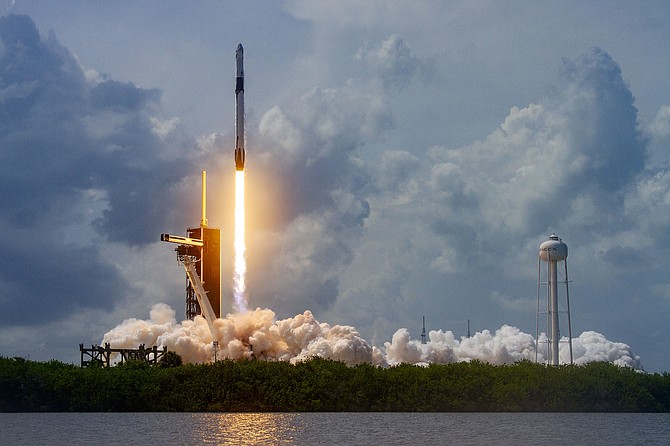 The SpaceX Falcon 9 rocket with the company's Crew Dragon spacecraft onboard is seen taking off on Thursday, May 30. It docked with the International Space Station on May 31.
Stories this photo appears in:
Launch secures company's status with NASA
A SpaceX Crew Dragon rocket launches the first manned mission from U.S. soil since 2011.