Photo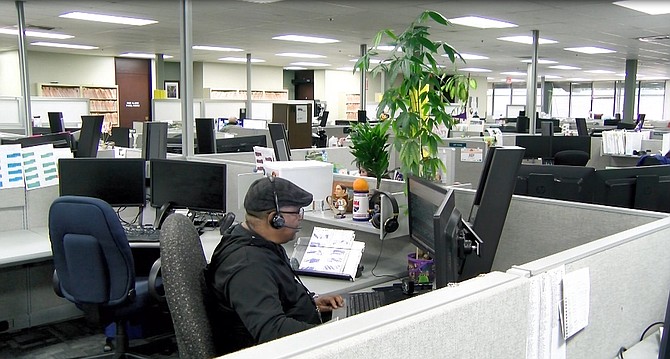 The EDD call center in May, when L.A. County had 20.9% unemployment.
Stories this photo appears in:
L.A. County's unemployment rate fell to 11% in November from a revised 12% in October amid seasonal hiring gains in retail and logistics.
L.A. County's unemployment rate declined to 15.1% in September from a revised 16.4% in August.
Experts divided after May rate reaches 20.9%
While the nation's jobless picture showed signs of improvement in May, Los Angeles County's unemployment rate continued to surge last month, sparking debate among economists about the local outlook.