Photo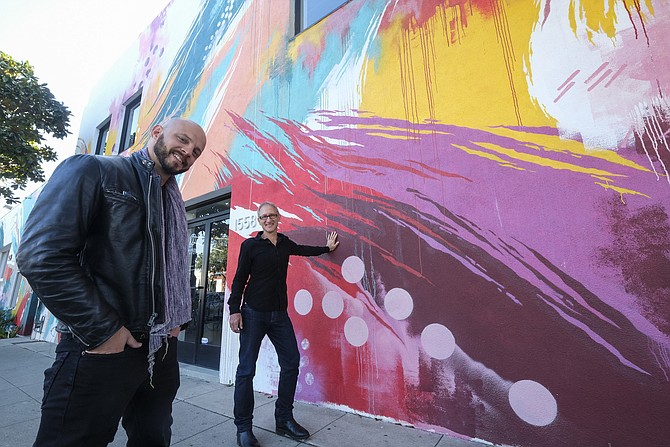 Beautify co-founders Evan Meyer and Paul Shustak connect brands and landlords with artists who can enhance their spaces. This mural by David "Meggs" Hooke is at Cross Campus in Santa Monica.
Stories this photo appears in:
Mural platform company expands beyond LA
Santa Monica-based Beautify, a platform that connects street artists with sponsors, landlords and business owners, is expanding its for-profit business model.