Photo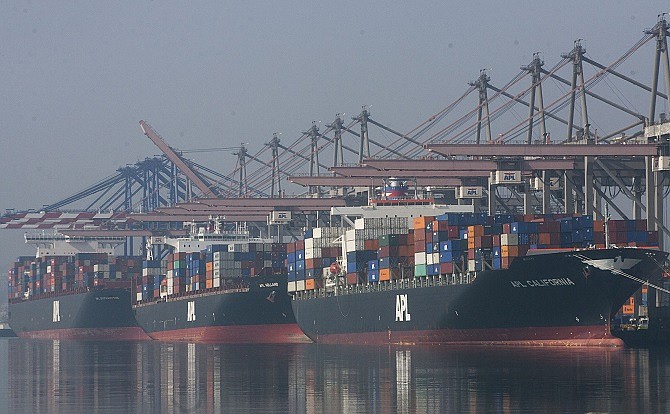 Shipping containers at the Port of Los Angeles.
Stories this photo appears in:
Mayor Eric Garcetti and the Port of Los Angeles unveiled one of 16 zero-emission technology projects for the port, including the world's first all-electric top handlers.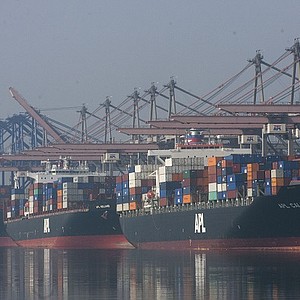 Imports at the San Pedro Bay ports were flat in August while exports slid as the U.S.-China trade war drags on. Imports at the L.A. and Long Beach ports, the nation's largest hub for Asian trade, were near flat for the second consecutive month.