Photo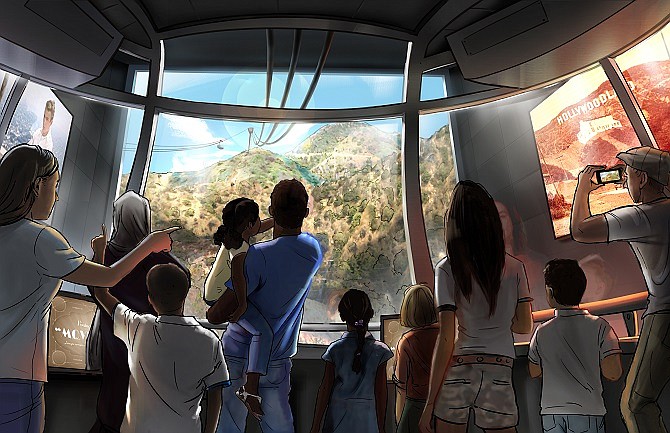 A rendering of Warner Bros. Hollywood Skyway Tram.
Stories this photo appears in:
Warner Bros. Entertainment has backed off from its proposal to build a $100 million aerial tram to take visitors to the Hollywood sign.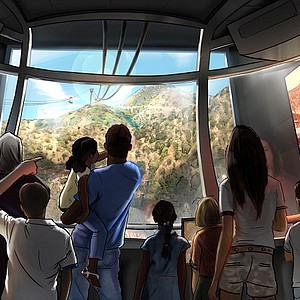 The City of L.A. has commissioned a study to explore the feasibility of an aerial tram at Griffith Park.