Photo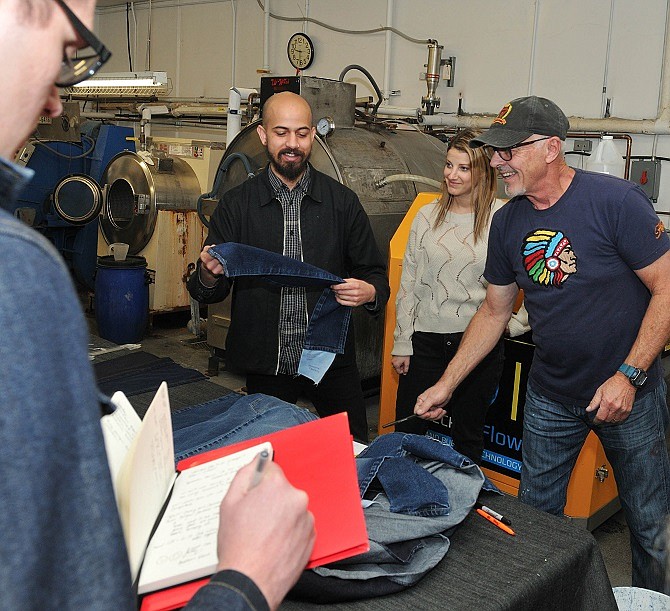 A student taking notes with (far right to left) Guess' David Johnson, senior manager laundry operations; Jaclyn Allen, director, corporate sustainability; and Eriksen Mitchell, associate director of denim product development.
Stories this photo appears in:
Retailer joins global denim initiative
Guess Inc. has joined a consortium of brands putting a priority on denim's ecological footprint.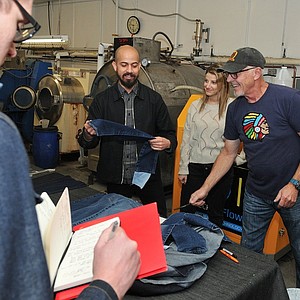 Fashion: Retailer targets $3B in revenue by 2025
Guess Inc. Chief Executive Carlos Alberini returned to the company in February after a nine-year absence with big ideas and bigger goals.