Photo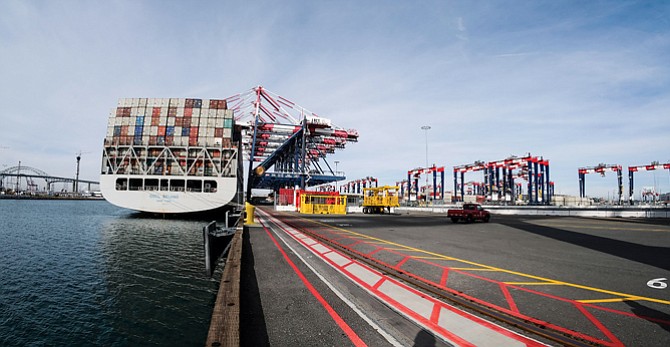 Port of Long Beach.
Stories this photo appears in:
The number of cargo containers moved in the first quarter of 2018 was similar at the Port of Los Angeles and the Port of Long Beach but compared to the same period last year, one port set a record while the other saw a decline.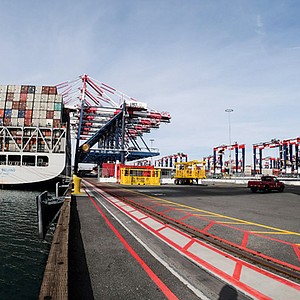 The local twin port complexes set new records for cargo movement in the month of February, both ports announced on March 13.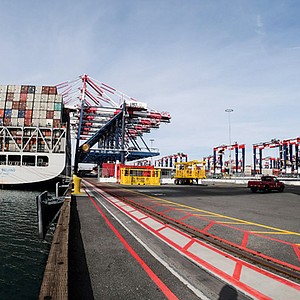 Ports plan update to centuries-old duty payment process
Shipping lines at the twin ports test electronic payments.