Photo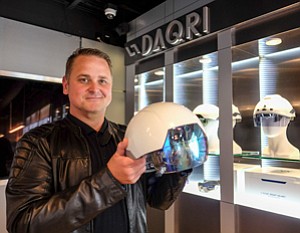 Looking to Future: Founder Brian Mullins with Daqri's augmented reality helmet.
Stories this photo appears in:
Downtown augmented reality developer and headset manufacturer Daqri announced on Tuesday that its founder and chief executive, Brian Mullins, had resigned.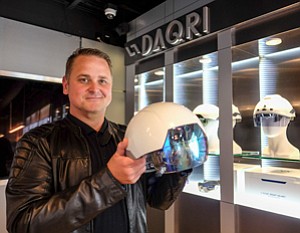 TECHNOLOGY: Supporters cite Pokémon Go craze as strength in face of VR buzz.
Some firms see an advantage in augmented reality versus hardware-heavy virtual reality.