Photo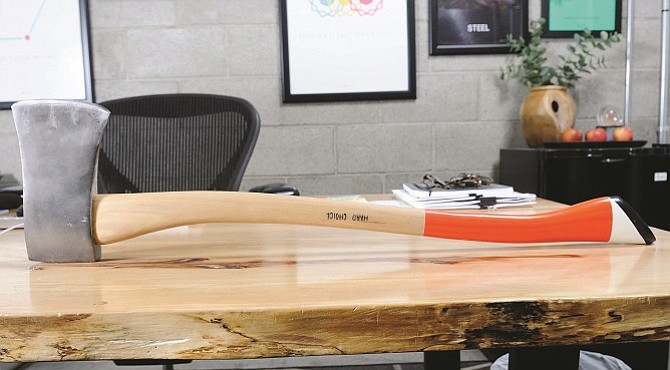 Jones got this artist-made ax as a gift when he became chief executive of Myspace in 2010. The words "hard choice" emblazoned on the handle fit the moment because the job required axing some Myspace employees.
Stories this photo appears in:
The writing is on the wall for Mike Jones, co-founder and chief executive of Science Inc., a technology and startup studio that creates, invests, acquires and scales digital businesses.