Photo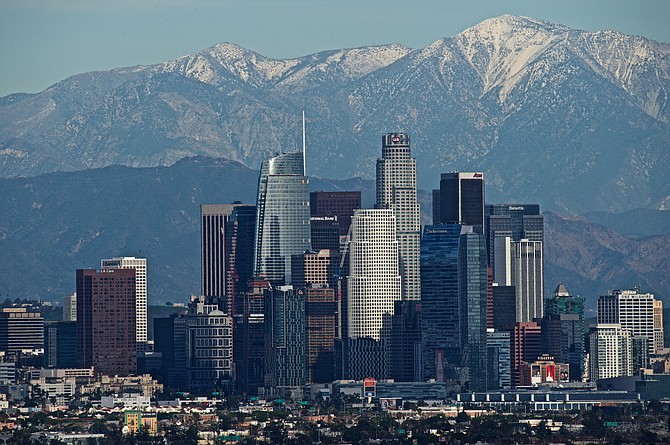 Los Angeles
Stories this photo appears in:
Two L.A. freeways – the 101 and the 405 – claimed five of the top 10 traffic jam locations in the nation in a study released Tuesday on traffic hotspots in 25 major cities by transportation analytics firm Inrix.
L.A. County's unemployment rate rose to 4.8 percent in August from a historic low of 4.5 percent in July as more people hunted for work while the region's job creation machine slowed.
The pay gap between women and men in tech jobs in Los Angeles grew to 18 cents from 3 cents on the dollar on average from 2011 to 2015 compared with the previous five years, according to an estimate by the U.S. Census Bureau's American Community Survey.