Photo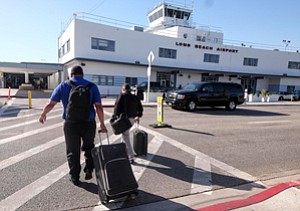 Up in Air: Passengers at Long Beach Airport, which may add international flights.
Stories this photo appears in:
Long Beach Airport passenger traffic fell 15.5% for the first half of 2019 compared to the same period last year amid fallout from JetBlue Airways' pullback in flights in September.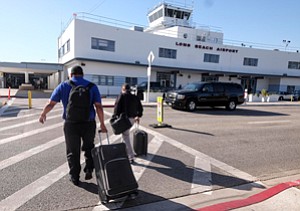 AVIATION: JetBlue's plan may rise on proposal for airport inspection facility.
JetBlue is looking to get international service off the ground at Long Beach Airport.