Photo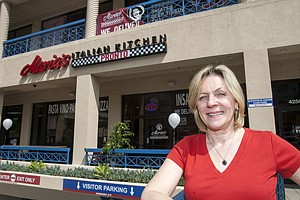 Full Plate: Madelyn Alfano, who supports a state proposal to exempt tipped staff from minimum-wage hikes, at Maria's Italian Kitchen in Marina del Rey.
Stories this photo appears in:
DINING: State bill would cap pay for gratuity-receiving employees.
State bill would let restaurants skip out on paying increased minimum wages to tipped workers.