Photo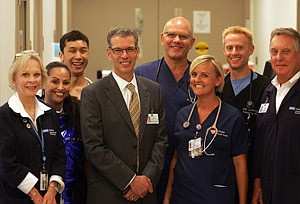 Dr. David T. Feinberg with his emergency room staff at Ronald Reagan UCLA Medical Center.
Stories this photo appears in:
INTERVIEW: Chief executive boosted bedside manners at UCLA Health System by encouraging staff to refocus on healing and compassion.
Dr. David T. Feinberg gave UCLA Medical System's reputation a shot in the arm by improving bedside manners.